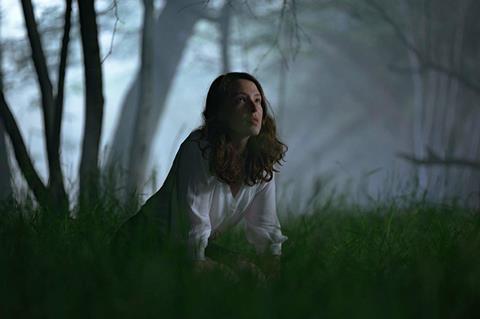 Picturehouse Entertainment has acquired UK and Ireland distribution rights to The Feast, Lee Haven Jones' Welsh-language horror.
It picked up the title from UK-based sales agent Bankside Films; and will release the film theatrically at a yet-to-be-announced date. The film wrapped production last year and is currently in post-production.
The film will participate in the BFI London Film Festival's new works-in-progress showcase this month.
The Feast (Welsh title: Gwledd) takes place over the course of one evening, as a wealthy family gathers for a dinner in their ostentatious house in the Welsh mountains. The arrival of a mysterious young woman as their waitress starts to unravel their lives.
It is Haven Jones' debut feature, written by Roger Williams, who also produces through his production outfit Jojo. Haven Jones is best known for his directorial work in television, on shows including Doctor Who, The Bay, and Vera.
The film was produced through the Ffilm Cymru Wales Cinematic Initiative, and was funded by S4C, Ffilm Cymru Wales, the BFI, and Fields Park. It was produced in association with Melville Media Limited and supported by Great Point Media.
"This fantastic film first came to us as a script," said Clare Binns, joint managing director of Picturehouse. "A film in the Welsh language is a first for us, and we are delighted to support films made in the UK with home-grown talent."