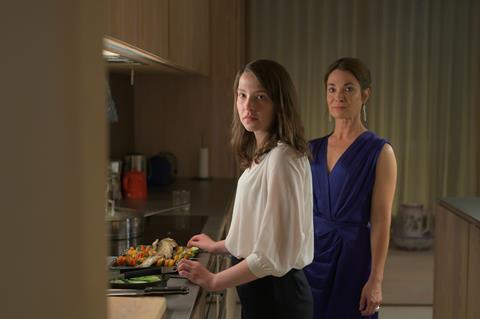 Lee Haven Jones' directorial debut Gwledd is the sixth feature film to wrap through the Ffilm Cymru Wales Cinematic scheme, which is backed by the BFI.
The initiative is dedicated to supporting innovative and unique filmmaking talents in Wales.
Gwledd is a contemporary horror film written by Roger Williams, about a waitress at a dinner party who causes the host family to confront personal failures and environmental responsibilities. Annes Elwy stars with Nia Roberts, Julian Lewis, Steffan Cennydd and Sion Alun Davies.
It is produced by Haven Jones and Williams' outfit Joio.
Selected for the development and production scheme in 2016 and greenlit the following year, Gwledd was previously titled Gwrach and then Cadi.
Cinematic scheme titles to have recently completed production include Catherine Linstrum's thriller Nuclear and Ryan Andrew Hooper's modern Welsh western The Toll; while the previous run of the initiative supported Craig Roberts' debut Just Jim, Chris Crow's The Lighthouse and Euros Lyn's The Library Suicides.