EXCLUSIVE: Vision Films handles worldwide sales on eco-themed feature.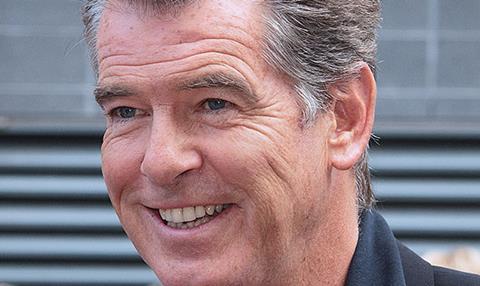 Pierce Brosnan has wrapped narration duties on the family feature Aldabra: Once Upon An Island, which Vision Films represents for worldwide sales.
The film is available in 2D and 3D and generated more than $1m in the Czech Republic through Falcon. It just opened in Italy through Twelve Entertainment and launches in Russia through Luxor. Next up is India through Picture House.
Brosnan voices every role in the English-language version and recorded the narration in Kauai, Hawaii. Vision Films will meet with US buyers in Toronto and the AFM.
Characters include a giant tortoise, a coconut crab, a turtle, an old man, and a grouper. The story is set on Aldabra, the world's little-seen second largest coral atoll that lies within the Seychelles. As the island rises and drops below Indian Ocean, the cycle gives life to new generations of creatures.
"Aldabra: Once Upon An Island is a film for every age in the family, about an island far away, a film that reflects the beauty and fragility of our beautiful Earth," Brosnan said.
Steve Lichtag directs and Petr Keller and Robert Schneider serve as producers. Lichtag wrote the screenplay with advisors David Reynolds, Kirk Wise, former Disneynature creative producer Don Hahn, and Michael Havas.
Vision Films managing director and CEO Lise Romanoff said: "We are thrilled to share Aldabra with the world. It was so appropriate to record the narration for a film about a very special island while on a very special island. This is film is pure entertainment for all ages."
René Veilleux directed Brosnan's narration.