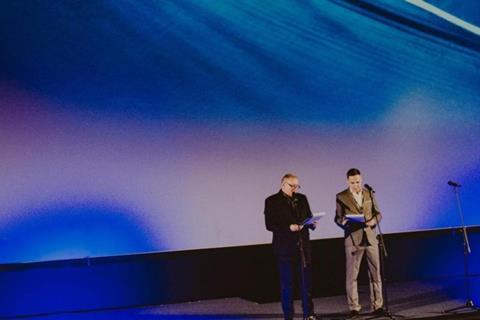 The 20th New Horizons International Film Festival has been postponed due to the ongoing Covid-19 pandemic but plans are underway to keep its industry events on the calendar.
The anniversary edition of the festival was due to run July 23 to August 2 in Wroclaw, Poland. But a city-wide cancellation of all cultural events, imposed by Wroclaw president Jacek Sutryk on April 14 and set to continue through the end of August, has seen festival organisers take the decision to postpone.
It marks the first time since the festival began in 2001 that New Horizons will not take place.
"We hoped for as long as possible… to be able to see everyone in Wroclaw," said festival director Roman Gutek and artistic director Marcin Pieńkowski in a joint statement. "Now, we are working on finding a new date and the optimum formula for organizing this year's festival in consultation with the city."
However, industry platforms Polish Days, First Cut Lab, Studio New Horizons+ and A Sunday in the Country are planned take place as previously scheduled, on their respective dates in July.
The organisers said the events would take place "in the most practicable formula possible" and will perhaps adopt the virtual approach that several other festivals have made to their industry sections.
The duo added: "Thank you for all your expressions of support as they have given us strength to face new challenges. Thanks to your words and deeds, we know that what we do is important to you. And above all, you have reinforced our belief that our work has an important purpose. We believe that we will soon all meet at film screenings."
Last year's edition of New Horizons ran July 25 to August 4 and saw Mark Jenkin's Bait win the festival's Grand Prix and audience award.