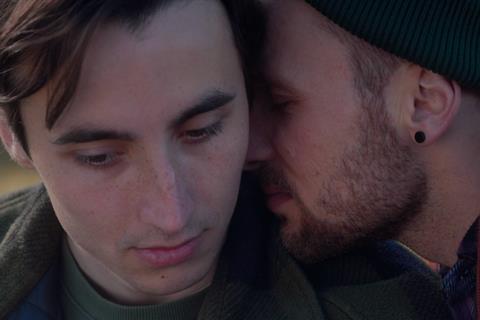 New feature projects by Piotr Domalewski, Jan Holoubek and Daria Woszek are among 22 films being presented at the 10th edition of industry event Polish Days, which will run from July 24 – 26.
Polish Days takes place during the New Horizons International Film Festival in Wrocław, presenting new projects to festival programmers, sales agents, producers and distributors.
This year's event will feature closed screenings of four completed films, the pitching of 10 projects in development and eight works in progress.
The closed screenings section will offer sneak previews of Łukasz Machowski and Katarzyna Machalek's hybrid narrative Day And Night, Jacek Bławut's Second World War submarine drama Below The Surface, and Justyna Łuczaj's neo-noir debut The Horse Tail.
Kamil Krawczycki's family drama and gay romance Elephant, which marks Polish distributor Tongariro Releasing's first foray into production, will also screen.
Projects
The 2022 line-up of projects in development includes Saint Boys, the latest feature project by Domalewski, who was previously at Polish Days with I Never Cry and Silent Night.
The development line-up also includes:The Last Warm Summer by Woszek whose debut feature, the black comedy MaryGoRound, premiered at the Fantasia International Film Festivalin 2020; and the mother-son drama Tears Of Neon by Karolina Bielawska, whose documentary Call Me Marianna screened at over more than 65 festivals and won 25 awards.
Works in progress
Meanwhile, the works-in-progress stretch from Bartosz Konopka's thriller The Breach and Kuba Michalczuk's father-daughter drama Ryfka through Ewa Wikiel's DFFB graduation film Losing Control, to Singaporean filmmaker Nelicia Low's sports drama Pierce which has been co-produced by Izabela Igel's Warsaw-based Harine Films.
This showcase will also present footage from Norwegian-born Leiv Igor Devold's fiction feature debut Norwegian Dream, which was pitched as a project at Polish Days in 2020, and Holoubek's Doppelgänger, described as "a psychological drama with elements of a thriller spy movie" when it was pitched in Wroclaw last year.
All the works-in-progress will be in the running for the Screen International Best Pitch Award. In the past three editions of Polish Days, the prize has gone to Leszek Dawid's mountaineering drama Broad Peak, Jakub Piatek's debut feature Prime Time and Anna Sadowska's drama Woman On The Roof. Prime Time went on to premiere at Sundance in the World Cinema Dramatic Competition in 2021 and was picked up for international distribution by IKH Pictures Promotion. The hostage thriller was subsequently acquired by Netflix and launched worldwide at the end of June 2021.
Loco Films boarded 2021's best pitch award-winner Woman On The Roof as sales agent in May this year. The film premiered in the International Narrative Competition at Tribeca Film Festival in June where the lead actress Dorota Pomykala won the award for best performance.
Meanwhile, Broad Peak is now set to join recent Polish feature films such as the action features The Getaway King and Bartkowiak and the teen movie Into The Wind on Netflix's platform this year.