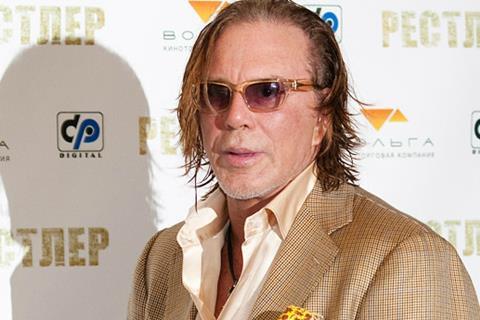 Mickey Rourke, Lance Henriksen, Max Matveev, and Bai Ling will star in the action adventure Legionnaire's Trail that Premiere Entertainment Group will introduce to Cannes buyers next month.
Asiel Norton directs from a screenplay by Pedro Santamaría and Alberto Vázquez-Figueroa about Noreno, a half-Roman who must cross the treacherous mountains of Armenia and evade Parthian patrols in a quest to find help for his dying men.
Principal photography began earlier this week in Asturias, Spain, with additional filming also taking place in Morocco and Los Angeles. José Magán is producing for Magol Films, and Premiere CEO and president Elias Axume serves as executive producer.
"Our sales team is beyond excited to bring this epic adventure story that is set during the Roman Empire to our international buyers," Axume said. "The film promises to deliver plenty of action with scenic landscapes and the high production values that our buyers have come to expect from PEG."
Axume negotiated the deal with Media Solutions Partners, who also co-produce the title.
"We are looking forward to working with Premiere Entertainment to bring our epic film to audiences around the world," the producers said. "This collaboration is a milestone in the long relationship that Premiere has maintained with Media Solutions Partners for many years."
Premiere's slate includes coming-of-age comedy The House Of Tomorrow starring Asa Butterfield, crime-drama Juvenile featuring Melissa Benoist, female thriller You're Not Alone, family comedy A Boy Called Sailboat with J.K. Simmons, and the action film Legacy starring Luke Goss which is set to start production in June.