US actor joins Arctic-set drama from the writers of Breaking Bad, executive produced by Frank Marshall.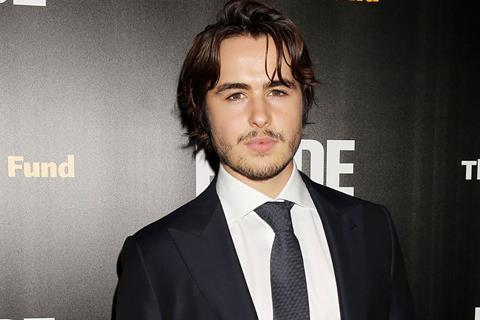 Ben Schnetzer (The Book Thief, Pride) has signed on to play the leading role in The Grizzlies, set to shoot in April 2016 in Iqaluit, Nunavut – a small city in the Canadian Arctic.
Producer-director Miranda de Pencier (Beginners) will make her directorial debut with this feature, having previously directed award-winning short Throat Song.
The Grizzlies is based on the true story of high school teacher Russ Sheppard (Schnetzer) who arrived in a struggling Arctic community ravaged by alcoholism, abuse, and the highest suicide rate in North America and started a lacrosse league. The sports league galvanized the town and sparked a change in the kids who transformed their lives for the better.
Fitness entrepreneur and producer Jake Steinfeld, founder of Major League Lacrosse, held the rights to Sheppard's story.
Following breakthrough roles in The Book Thief and Pride, Schnetzer will next be seen in Oliver Stone's Snowden, Duncan Jones' Warcraft and Andrew Neel's Goat, which premiered at Sundance last month. He recently wrapped production on Bronwen Hughes' Journey is the Destination.
De Pencier said: "The demands for this part are great and I found the perfect fit in Ben: intelligence, charm, depth, athleticism and strength of character. Ben was born to play this role."
The screenplay was written by Moira Walley-Beckett (Breaking Bad) and Graham Yost (Justified, The Americans).
The Grizzlies marks the second collaboration to be announced between Northwood Entertainment and Walley-Beckett within a month. Together, they will executive produce TV series Anne, a fresh take based on the Lucy Maud Montgomery's Anne of Green Gables for Canadian broadcaster the CBC.
De Pencier's Northwood Entertainment will produce alongside Zanne Devine (Easy A) of Pacific Northwest Pictures, and Damon D'Oliveira (Book Of Negroes) of Filmshow Inc. Nunavut-based producers include Stacey Aglok MacDonald and Alethea Arnaquq-Baril.
Steinfeld will executive produce together with Frank Marshall (Jurassic World, The Curious Case Of Benjamin Button).
Marshall added: "Miranda is the perfect choice to tell this hopeful and life affirming story. We have put together a very talented team to support her vision in telling this amazing story about how one man with a simple idea and a sport can save and change lives forever."
Ben Schnetzer is repped by Gersh and Sloane, Offer, Weber & Dern.