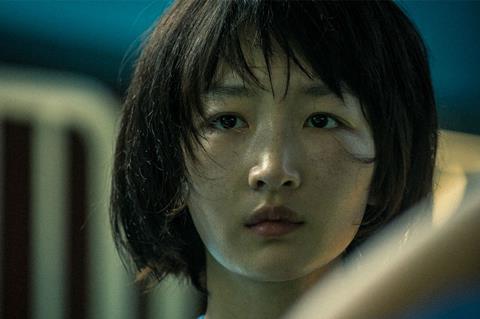 The producers of Chinese title Better Days have issued a statement to say that the film was pulled from Berlin Film Festival official selection because it was not ready in time.
Directed by Derek Tsang, and produced by Goodfellas Pictures and Fat Kids Production, the Hong Kong-China co-production was originally selected to receive its world premiere in Berlin's Generation 14Plus section.
The statement on the film's Weibo account said: "I am sorry to inform you that because of post-production reasons, the film Better Days could not participate in the Berlin Film Festival in time. Thank you for the recognition and understanding of the Berlin Film Festival."
The Weibo post also says that the film will be released in China later this year.
However, speculation is rife the real reason the film has been withdrawn from Berlin is that its censorship process has still not been completed. Under local regulations, Chinese films are not allowed to play at international film festivals unless they have cleared censorship.
Based on the novel Young & Beautiful by Jui Yue Xi, the film revolves around a girl who is being bullied at school and her relationship with a tough street kid, with whom she is implicated in the murder of a teenage girl.
Zhou Dongyu and Jackson Yee, a member of boy band TFboys, head the cast of the film, which also explores the pressure that Chinese students are under while studying for their college entrance exams.
Youth, crime and the educational system are all potentially sensitive topics in China, where the censorship regime appears to have tightened since the restructuring of the country's film and TV regulatory bodies last year. The restructuring is also understood to have slowed down the censorship process as new organisations and officials figure out the government's priorities and their new roles.
Tsang previously directed the award-winning drama Soul Mate and co-directed two films, Lovers Discourse and Lacuna, with Jimmy Wan. Although Better Days will not play in Berlin selection, its sales agent We Distribution will still attend Berlin for meetings on both this film and other titles on the company's slate.
China has a strong showing at this year's Berlinale, with three titles in competition – Wang Quan'an's Ondog, Zhang Yimou's One Second and Wang Xiaoshuai's So Long, My Son – and six other titles across Panorama, Forum and Generation.