Lin-Manuel Miranda co-stars, with Rob Marshall directing.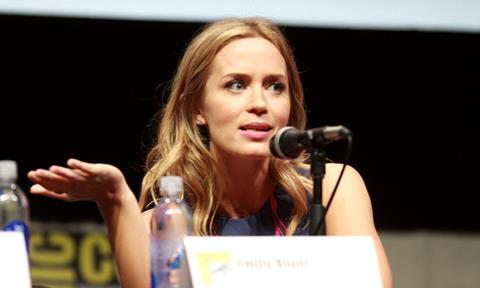 Production has begun on Disney's Mary Poppins Returns, the sequel to the 1964 classic.
The film will star Emily Blunt as Poppins. The cast also includes Hamilton creator Lin-Manuel Miranda, Ben Whishaw, Emily Mortimer, Colin Firth and Meryl Streep. Dick Van Dyke also returns, playing a new role.
Mary Poppins Returns is set for a December 2018 release and is being filmed at Shepperton Studios in Surrey, England.
The 1930s-set story is inspired by author PL Travers' books, and revisits the Banks family with Jane and Michael (Mortimer and Whishaw) now grown-up.
They now have three children, played by Pixie Davies (Miss Peregrine's Home For Peculiar Children), Nathanael Saleh (Game of Thrones) and newcomer Joel Dawson. Julie Walters plays their housekeeper.
After a personal tragedy, Poppins returns to help the family with her lamplighter friend Jack (Miranda) and eccentric cousin Topsy (Streep).
Dick Van Dyke plays the chairman of Fidelity Fiduciary Bank, which is now run by William Weatherall Wilkins (Firth).
Rob Marshal produces along with John DeLuca (Chicago) and Marc Platt (La La Land). David Magee (The Life Of Pi) wrote the screenplay
Marc Shaiman and Scott Wittman (both Hairspray) are writing new songs with Shaiman also composing the score.
Marshall and DeLuca will choreograph alongside Joey Pizzi (Chicago).