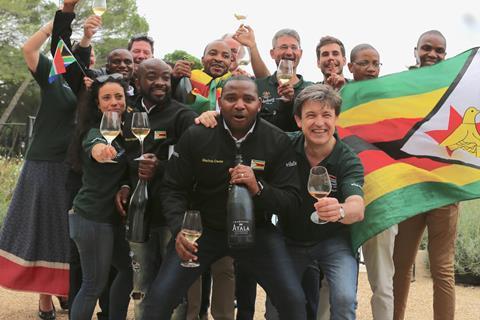 UK outfit Protagonist Pictures is to launch sales of Warwick Ross and Rob Coe's Blind Ambition, which will world premiere at Tribeca Film Festival next month.
Protagonist will launch global sales at Tribeca, where the feature will screen in the documentary competition on June 10. This year's hybrid festival will offer titles online as well as through a series of outdoor, Covid-compliant screenings across New York.
Blind Ambition tells the story of four Zimbabwean refugees-turned-sommeliers who shook up the international wine establishment and made history when they entered the World Wine Blind Tasting Championships – the Olympics of the wine tasting world.
The documentary is produced by filmmakers Ross and Coe for Australia's Third Man Films. It marks the second feature for Ross, who previously co-directed wine documentary Red Obsession, which debuted at the Berlin International Film Festival in 2013 and was narrated by Russell Crowe. Ross was also a producer on cult 1988 Australian comedy Young Einstein.
Blind Ambition is Coe's directorial debut, having previously worked as a producer on Red Obsession and boxer drama Beast, which was selected for Toronto in 2015.
Executive producers are Paul Wiegard for Madman, Madeline Ross, Ross Grant, Neil Harvey, Adrian Mackenzie, Cameron O'Reilly for Bayard Productions, George Hamilton for Protagonist Pictures, and Isabelle Stewart.