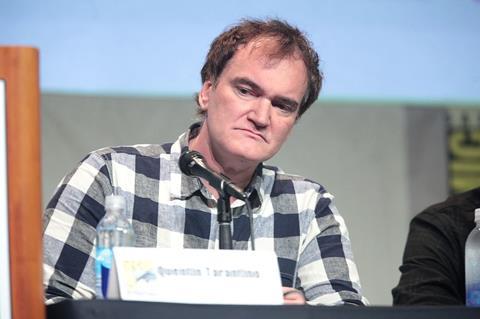 Regular Harvey Weinstein collaborator Quentin Tarantino has responded to the allegations made against the disgraced former mogul.
In a Twitter post, actress Amber Tamblyn said she had a "long dinner" with the Pulp Fiction director, and he wanted to share a statement about Weinstein.
He said: "For the last week, I've been stunned and heartbroken about the revelations that have come to light about my friend for 25 years Harvey Weinstein. I need a few more days to process my pain, emotions, anger and memory and then I will speak publicly about it."
From Quentin Tarantino: pic.twitter.com/jv0VQNrI91

— Amber Tamblyn (@ambertamblyn) October 13, 2017
Weinstein has exec produced all of Tarantino's films since Pulp Fiction.
Tamblyn hit the headlines earlier this month after accusing actor James Woods of attempting to pick her up in a restaurant when she was 16 in an open letter to Teen Vogue.
The crisis engulfing Harvey Weinstein deepened on Thursday as it emerged that police on both sides of the Atlantic are looking into allegations levelled against him.
The developments follow this week's article in The New Yorker in which women went on the record alleging rape, sexual assault and sexual harassment against the Hollywood mogul.