EXCLUSIVE: As Rams heats up on the festival and awards circuit, Iceland's Grimur Hákonarson tells Screen about his next feature, The County.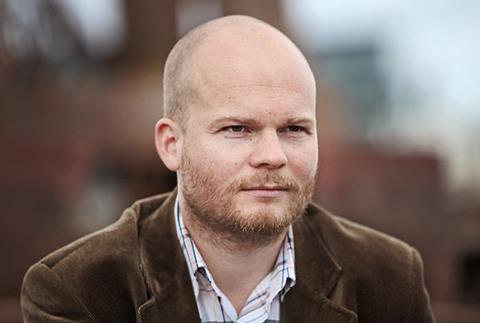 Rams director Grimur Hákonarson is busy at work on the script for his next project, with a working title of The County.
"I'm currently at a good stage with the script, and can say for now that The County is a story with a female protagonist at its centre, set in a rural narrow-minded community in Iceland," Hákonarson told ScreenDaily.
"It's about a process of self discovery, coming out of the closet, and breaking with one's own community and people. It has a similar tone to Rams and a similar setting, as well as a similar combination of humor, drama and suspense - but it's going to be much more political. And this time it's about women and cows, not men and sheep."
Hákonarson will reunite with Rams producer Grimar Jonsson of Reykjavík-based Netop Films, and they are also discussing it with other potential partners.
Rams was a co-production with Denmark's Profile Pictures and made in association with Norway's Film Farms and Poland's Aeroplan,
"I expect that we, in large part, reunite the amazing group of people who worked together on Rams," Hákonarson added.
The new film is slated to shoot in winter 2017.
Rams' success
Hákonarson is back in Iceland with time to think about future projects after several months on the road with Rams.
The film had its world premiere in Cannes' Un Certain Regard, where it picked up the top award.
Rams has gone on to win more than 20 other festival prizes, including top prizes at the Hamptons, Zurich, Thessaloniki and Ljubljana. It has also screened in Karlovy Vary, Telluride, Toronto, Busan and AFI Fest.
Rams is one of six nominees for the top prize of Best European Film at the EFAs, and is also Iceland's entry to the foreign-language Oscar race.
Jan Naszewski's New Europe Film Sales has closed distribution deals in more than 40 territories, with most releasing by February.
Upcoming releases in key territories include France (ARP, Dec 9), Germany (Arsenal, Dec 31), the UK (Soda, Feb 5) and US (Cohen Media Group, Feb).