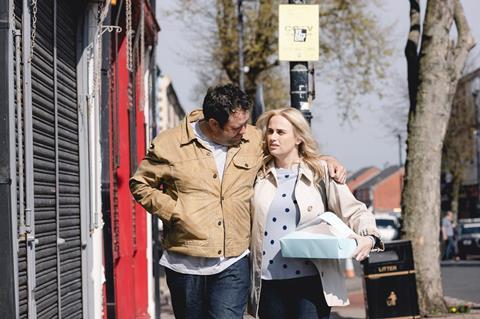 Film London has revealed that 11 titles will premiere at this year's London Screenings, the export market dedicated to UK film.
The four-day showcase is attended by international buyers, who will travel to London to meet with UK-based sales companies and negotiate deals. It will take place at Picturehouse Central from June 20-23.
Bankside Films will premiere The Almond & The Seahorse, which stars Rebel Wilson in her first non-comedy role and is directed by Celyn Jones and Tom Stern. Bankside is also showcasing Silver Servers, a documentary directed by Dan Lobb about the world of senior tennis players.
Moviehouse Entertainment will premiere Marc Coleman's comedy horror Manfish and Tim Lewiston's drama There's Always Hope.
Screenbound will present Ken McMullen's Hamlet Within, featuring Ian McKellen, and new sales outfit Play Human has Yousaf Ali Khan's Giantland.
The Breakthrough strand, which launches new talent to the market, has been expanded this year to include documentaries as part of a new partnership with BFI Doc Society. These documentaries include La Sagrada Familia, My Everest, The Oil Machine and One Bullet.
Two fiction features in the Breakthrough selection include Winners and Zero, the latter from the second slate of Film London's low-budget feature film scheme Microwave scheme.
Mia Bays, director of the BFI Film Fund, will also present BFI's Coming Soon showcase.
Further completed or work-in-progress titles screening to international buyers in this year's programme are drawn from sales companies including Cornerstone, Dogwoof, Hanway, Film Constellation, GFM, AMP, Protagonist and Rocket Science.
London Screenings is funded and supported by the BFI, Mayor of London, Film Export UK and the Department for International Trade. In 2019, more than 160 international buyers and 95 sales agents participated, while the event reported $8.38m in business.