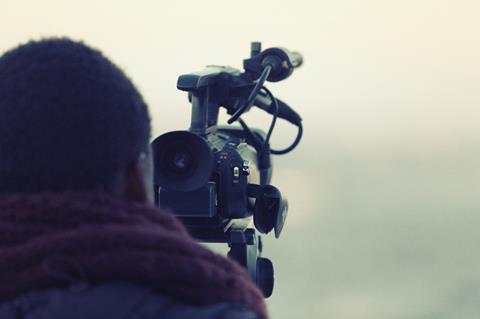 A survey of the British TV industry has found that workplace bullying and sexual harassment is rife across the sector, with many incidents going unreported for fear of career repercussions.
Conducted by the Edinburgh International TV Festival (EITVF) and 5News, the survey found that 71% of respondents have been bullied at work, while 54% have been sexually harassed in the workplace.
The survey, which was issued on 10 November, encompasses responses from 315 individuals, including employees and freelancers from broadcasters and indies, in roles ranging from commissioners and executive producers, to development producers, production managers and series producers.
The results were revealed at EITVF and 5 News' Culture of Abuse panel at Soho Theatre on Friday (8 December) and showed that of the 71% who have experienced bullying at work, 65% reported that it took place in the office while 22% had been bullied on set or on location.
Of those reporting as victims of bullying, 78% are female and 22% are male, while 38% are from the indie sector, 31% are freelancers, 17% are broadcasters and 14% work in other roles.
Around 68% of those surveyed did not report the bullying. Of this group, 78% said they did not report for fearing of losing their jobs and negative repercussions on their career.
The survey also found that of the 170 respondents (54%) who had experienced sexual harassment at work, 88% are female and 12% male, while 43% are from the indie sector, 30% are freelancers, 10% are broadcasters, and 22% occupy other roles.
Of the group, 62% said they had been sexually harassed in the last five years; however, 84% said they did not report the incidents.
Of the 16% who did report, 81% said their complaints were not dealt with appropriately.
These respondents said that senior figures had laughed off their complaints, while others highlighted that it was the company owner or their boss they were complaining to, and nothing was ultimately done. Some said their concerns were "accepted" because they were early in their careers.
Taking action
The survey found that 65% of respondents were unsure or did not have faith in their employer to deal with issues of bullying or sexual harassment, while 70% were unsure or unaware of the grievance process.
"Having worked in many industries prior to my move into TV, never have I been in an industry that is so unregulated on so many levels," said one respondent.
Another said: "Companies are now paying lip service to allegations by having HR departments send out trite emails. Meanwhile, I can tell you of several senior staff at indies who have been formally reprimanded for bullying but nothing ever happens."
Although more than 90% of respondents said they were confident in their knowledge of what constitutes bullying and sexual harassment, less than half (47%) understood their rights in respect to taking action at work if confronted with such behaviour.
Festival Director Lisa Campbell said: "As an industry we pride ourselves on reflecting social issues in our programming, yet the people behind-the-scenes making this content, are suffering themselves and nothing is being done. We need to make a change, and talking about these issues is the first step to addressing and stopping them for good."
The EITVF/5 News survey results come as the industry works towards compiling behavioural guidelines to stamp out sexual harassment in the sector.
BFI's cross-industry initiative with Bafta, Women in Film & Television, Directors UK and Pact – which is looking to pool knowledge from these groups and others to build a cross-industry set of principles – is expected to be completed by February.
Meanwhile, the Cinema and Television Benevolent Fund (CTBF) is working with industry partners such as Bectu to develop a support line that is to offer a range of professional advice services to people working in the industry.
This article first appeared on Screen's sister publication Broadcast.