British comic previously collaborated with Bron on Special Correspondents.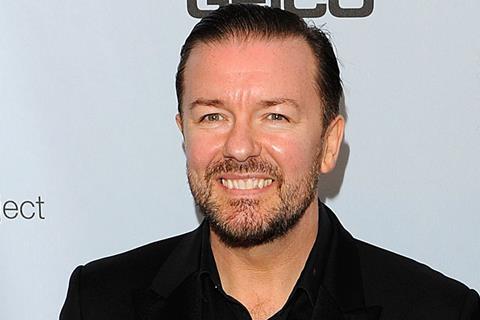 Ricky Gervais has signed on to narrate Bron Animation's The Willoughbys, based on the children's book.
Kris Pearn will direct from his adaptation of the novel by Lois Lowry, and Cory Evans is co-directing. Bron Animation president Brenda Gilbert made the announcement on Thursday.
The Willoughbys was published in 2010 and tells of four children abandoned by their parents who must learn how to create a modern family.
The project is currently in pre-production at Bron's studio in Burnaby, British Columbia. WME Global represents rights.
Bron's Brenda Gilbert, Aaron L. Gilbert and Luke Carroll are producing. Gervais serves as executive producer.
Bron and Gervais previously worked together on Special Correspondents, which Gervais wrote and directed and Netflix premiered worldwide in 2016.
"Ricky has such a distinctive voice and his talents will make an exceptional contribution to the edgy tone that we are going for with The Willoughbys," Brenda Gilbert said.

"We're looking forward to Kris and Cory's animated interpretation of this fun and popular story."
Additional casting is currently underway.