Producer and managing director of Scott Free has died.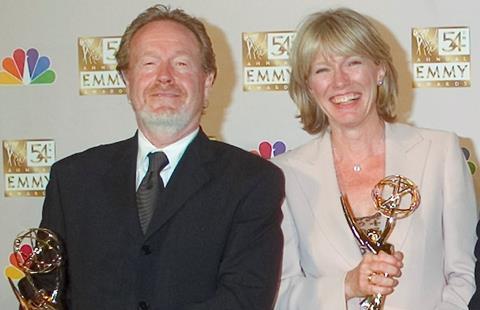 Film producer Julie Payne, a long-time collaborator of Ridley Scott, has died aged 64 following a short battle with cancer.
Payne managed the London operations of Scott's Scott Free Films for more than 15 years, producing and executive producing projects for the company including Richard Loncraine's The Gathering Storm and follow-up Into The Storm - winning two Golden Globes and two Emmys.
Payne also executive produced Scott's own France-set comedy A Good Year, and produced Jordan Scott's debut feature film Cracks.
Payne's collaboration with Scott dates back to the late-80s, when she worked across some of Scott's most notable movies in various roles starting with Thelma & Louise in 1991 through to G.I. Jane and Gladiator.
Payne originally started her career at the BBC in the early 1970s, working first in their costume department and then in costume allocation. She subsequently joined producer Sandy Lieberson, who ultimately introduced her to Scott.
Payne had been managing director of Scott Free's London office since 2010, and oversaw all of the company's activities in film and television as well as Scott's business interests across his other operations.
A statement from the company said Payne would be "greatly missed by the entire Scott family as well as the whole of Scott Free and RSA Films, and everyone who came to experience her professional integrity and dedication over the years".
She is survived by her daughter Sarah and brother Mike with his family.
Payne died on June 15.