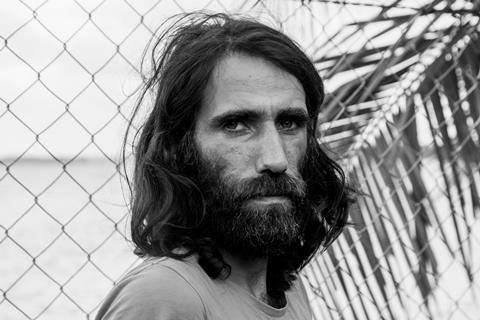 Australian director Rodd Rathjen has signed to direct the upcoming feature adaptation of Kurdish-Iranian journalist Behrouz Boochani's award-winning book No Friend But The Mountains: Writing From Manus Prison.
The production was announced on Tuesday (Sept 1) as one of the projects selected for the virtual 15th Ontario Creates International Financing Forum (iff), which is due to run September 13-14 in association with Toronto International Film Festival (TIFF).
Rathjen garnered critical acclaim for his 2019 debut feature Buoyancy, which explored the topic of human-trafficking within Thailand's fishing fleet through the plight of a young Cambodian boy. The film premiered in the Berlinale's Panorama section last year, winning the ecumenical jury prize.
He is also currently in development on a feature film Rizgari with producer Grant Hill (The Thin Red Line, Titanic). The story follows the fight against ISIS in Kurdistan in 2014.
Behrouz's international autobiographical bestseller No Friend But The Mountains: Writing From Manus Prison recounts his near seven-year detention in Australia's notorious off-shore asylum seeker processing centre on Papua New Guinea's Manus Island, from 2013 to late 2019.
Rathjen will work in close collaboration with Boochani (who takes on the roles of story consultant and associate producer) and writer and producer Ákos Armont. Armont initiated the project with Antony Waddington of Sydney-based Aurora Films. Discussions are underway with international screenwriters and directors to work on the screenplay.
The project, which was first announced this year during the Berlinale's European Film Market, is now jointly led by Aurora Films, Hoodlum Entertainment and Sweetshop & Green.
Boochani, who has since been granted refugee status in New Zealand, has been working closely with the Australian producers to develop his story for the screen, with support from Screen Australia.
"When I started to work on the book, six years ago, no one had really heard about Manus Island. Today the book is published in 25 countries and in multiple languages. I hope that by now adapting the book into a film we will make this story even more accessible to audiences and continue to generate discussion and change for the world's refugee communities," said Boochani.
Rathjen said he wanted to collaborate with Behrouz in such a way that ensured "the film retains his voice and becomes a unique and profound cinematic experience."
Boochani fled Iran in 2012 after the newspaper he co-founded was raided by the Iranian government. As a refugee, he attempted to travel to Australia by boat from Indonesia to seek asylum but was intercepted and imprisoned on an Australian-run offshore processing camp on Papua New Guinea's Manus Island.
Sweetshop & Green co-chief Gal Greenspan and development executive Katy Roberts will be representing the project at the IFF meetings.
"No Friend But The Mountains is a defining tale of our time, about the power of one man's resistance. We are thrilled to join Behrouz and Rodd in crafting a powerful film to inspire audiences everywhere," Greenspan, Waddington and Hoodlum Entertainment executive producer and co-founder Tracey Robertson said in a joint statement.