Experts on MIA/Europa Distribution panel also discussed the importance of territoriality in European deals and need for diversification to mitigate risk.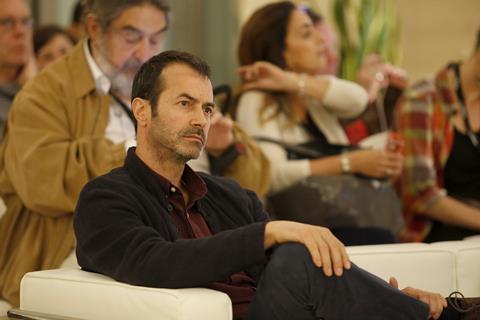 With the European film business proving ever risky, diversification can be key to mitigating risk, experts said at the Rome MIA Market panel organized with Europa Distribution entitled "Everything you always wanted to know about distribution but were afraid to ask."
Andrea Occhipinti, president of Italy's Lucky Red, said: "What we find healthy is to diversify in all directions, we do a little bit of everything."
Lucky Red started as an arthouse distributor, eventually also moving into more commercial films, while also working in exhibition, increasingly in production, and now partnering on sales company True Colours.
"It's an advantage if you have a foot in exhibition. I think also it's very important to produce more and more, because to acquire good films is very difficult [and very competitive]," Occhipinti added.
Room producer Ed Guiney of Ireland's Element Pictures, which works in production, distribution and exhibition, said his company's diversification had come about organically.
"That's just a function of trying to diversify to survive. It's really hard to survive as a producer. We don't have a grand plan its just that we want to grow and build our business and we saw these opportunities."
He said the range of activity across the value chain "undoubtedly helps cash flow and helps the bottom line. As film producers we realized early on we had to do other things in order to support our efforts as film producers."
Pre-sales
Michael Weber, managing director of sales company The Match Factory, said that risky business was the norm for sales of arthouse films.
"It was difficult 10 years ago, it was challenging 20 years ago, the biggest change in the past 20 years is that we have 5 or 10 times more films in the market..It's difficult to pre-sell a first time feature but that was also difficult 10 years ago."
He did say that there were some deals that were harder to make – for instance The Match Factory sells Thai auteurApichatpong Weerasethakul's films and also co-produces them, but that the number is shrinking of "distributors who would work with an artist like this for the sake of the artist, and to promote his work."
John Von Thaden, VP of acquisitions for New York-based Magnolia Pictures, said their distribution business was healthy thanks it part to releasing a certain volume of films. "We have a bigger volume of films it's more predictable, if you do 30 or so [a year], that's more predictable."
Magnolia pre-buys quite a few films, he noted. "Pre-buying is a larger risk than buying a finished film, but it's usually working with directors or producers that have track records," he explained. One recent pre-buy for Magnolia is Ruben Ostlund's The Square.
The panelists agreed that public funding concentrating heavily on development and production can lead to too many films that don't then make it to audiences. Earmarking more public money towards sales, distribution and exhibition could help.
"The distribution side is as fragile or even more fragile than the production side so it does need more funding," Olla said.
Occhipinti praised Italy's new law that will introduce a tax credit for P&A spend as one "interesting" new development.
The importance of territoriality
The panelists discussed the fear of change in the traditional territory-specific deals across Europe, which could upset the whole film economy.
Lobbying from across the content industries has hopefully convinced the European Commission that territoriality has to continue for theatrical and VOD deals, but there is still concern that the EC has pan-European plans for catch-up TV services, for instance.
"Territoriality is necessary to raise financing," said Roberto Ollo, executive director of European co-production fund Eurimages.
"Any kind of European co-production is made through pre-sales, so multi-territory licensing would mean the ability of making that kind of film reduced to fewer producers and distributors that are able to buy for the whole continent. It means that small companies will disappear and not to produce that kind of films anymore. Definitely territorial licensing is the oxygen of co-productions."
Guiney has seen some of the issues of pan-European licensing first hand.
The producers and sellers of Element's Yorgos Lanthimos' title The Lobster did a multi-territory deal with Sony but then the studio wasn't able to release the film in all the territories it had bought.
"Even as the film became successful in different territories, they weren't really geared up to distribute that kind of movie [in every territory]," he explained. "In our case the pan-European bit didn't work as well as the individual distributors, who really cared about the film in their territory and had that local knowledge."
Weber also noted that doing a pan-territory deal with Netflix that might be lucrative doesn't always mean audiences are discovering those smaller titles on the platform. He said that a film like Felix van Groeningen's Belgica was available on Netflix but "Nobody knows the film – there is no other way of making them aware this movie exists."