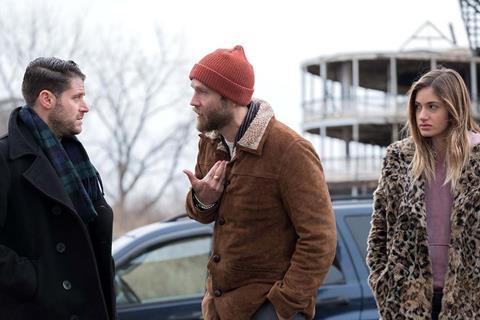 Los Angeles-based Bleiberg/Dimbort has acquired international sales rights to the comedic crime thriller Clover starring Ron Perlman and Chazz Palminteri.
The company will introduce the ensemble film to buyers in the run-up to the autumn festival markets. Byron Allen's Freestyle Releasing handles the North American release.
Jon Abrahams directed Clover, in which he stars alongside Mark Webber as two bumbling Irish twins who resort to extreme measures to pay off their father's debt to a local mob boss.
Things go from bad to worse when the titular tough teenager girl (Nicole Elizabeth Berger) forces them to take to the streets in a desperate attempt to out-run the crime lord's pair of hit-women.
Palminteri plays the mob boss and Perlman his rival. Tachina Arnold, Jessica Szohr, Julia Jones, and Erika Christensen round out the ensemble.
Michael Testone wrote the screenplay and collaborated with Abrahams on the post-9/11 drama All At Once. Richard Guay (Ghost Dog: Way Of The Samurai, True Love) served as producer.
Nick Donnermeyer of Bleiberg/Dimbort negotiated the deal with Guay on behalf of the filmmakers.
"Clover is such a fun ride," said Donnermeyer. "The filmmakers pulled together a great group of actors who you can tell are having a blast with the material.