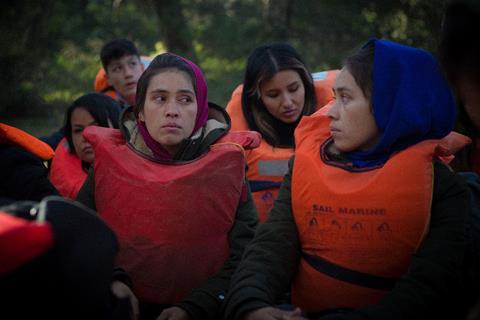 The world premiere of Dutch director Mijke de Jong's Along The Way will open the 51st International Film Festival Rotterdam (IFFR), as organisers confirm the festival will take place as a physical event from January 26-February 6.
The 12-day event will adapt "to the latest governmental regulations" according to a festival statement.
Regulations are provided by the Netherlands' Institute for Public Health and Environment (RIVM), and currently require social distancing and the closure of all hospitality premises, including cinemas, from 5pm to 5am.
These restrictions were put in place on November 28, initially for a minimum of three weeks and then extended until January 14 by prime minister Mark Rutte, in a press conference on Tuesday, December 14. This current date for the lifting of restrictions is 12 days before the festival will start.
The seven-day average of new Covid-19 cases in the Netherlands hit an all-time peak of 22,471 on November 28; it has since dropped consistently, to 16,591 on December 14.
"Thanks to the commitment of our team and support of our partners we have adapted the festival once again to fit the restrictions in place in the Netherlands," said IFFR director Vanja Kaludjercic. "We are happy to confirm the festival will take place physically, allowing us to give the stage to all the outstanding filmmakers who have trusted us to screen their work."
de Jong's Along The Way is a drama about Afghan twin sisters who lose their family when fleeing to Europe. They end up in Iran, where they decide to make a second dangerous attempt at the journey. It is based on the true story of two refugees who de Jong met during a film workshop for young refugees she held at the Moria refugee camp on the island of Lesbos.
The film will play in the Harbour section, that plays contemporary cinema which represents the city's port identity. It is Rotterdam native de Jong's 12th feature, with many of her previous titles also having launched at the festival.
It joins previously announced selections including I Morti Rimangono Con La Bocca Aperta from Italy's Fabrizio Ferraro, plus an installation titled Sunshine State from Steve McQueen.
Industry can attend
Last week the festival's industry strand IFFR Pro Days, including the CineMart and Rotterdam Lab, moved to an online edition for the second consecutive year.
However, industry guests will still be able to attend the festival in person, with services provided on-site for those who do. Members of the press are also invited to attend the festival in person.
The full festival programme announcement will be made on January 7, having been delayed last week from December 20.