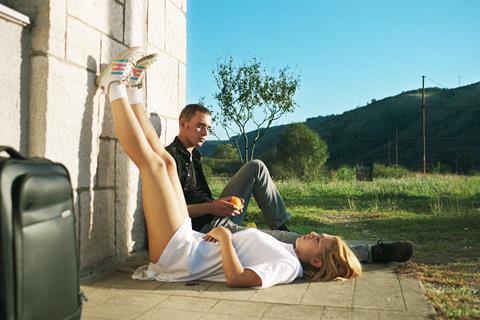 The 48th International Film Festival Rotterdam (23 Jan – 3 Feb) has revealed the eight films that will compete in its 2018 Hivos Tiger Competition.
Scroll down for the full line-up
The award includes a cash prize of €40,000, to be divided between filmmaker and producer. There is also a special jury award worth €10,000.
This year's selection includes new feature films by directors including Johannes Nyholm, Ena Sendijarević, Ulaa Salim and Shengze Zhu. There are seven world premieres and one international premiere.
This year's jury will comprise of Chilean filmmaker and artist Alfredo Jaar; Daniela Michel, festival director of Morelia Film Festival; Katriel Schory, former director of the Israel Film Fund; Pimpaka Towira, Thai filmmaker/producer and programme director of Singapore Film Festival; and Italian filmmaker Susanna Nicchiarelli.
The festival has also announced the line-up for its Big Screen Competition, with the winner awarded €30,000 and a guaranteed theatrical release in the Netherlands as well as broadcast on Dutch public TV network NPO.
As previously announced, Sacha Polak's Dirty God will open the festival.
Tiger Competition
Sons Of Denmark, Ulaa Salim, 2019, Denmark, world premiere
No coração do mundo, Gabriel Martins Alves/Maurílio Martins, 2019, Brazil, world premiere
Take Me Somewhere Nice, Ena Sendijarević, 2019, Netherlands/Bosnia and Herzegovina, world premiere
Present.Perfect., Shengze Zhu, 2019, USA/Hong Kong, world premiere
Sheena667, Grigory Dobrygin, 2019, Russia, world premiere
Nona. If They Soak Me, I'll Burn Them, Camila José Donoso, 2019, Chile/Brazil/France/South Korea, world premiere
Koko-di Koko-da, Johannes Nyholm, 2018, Sweden/Denmark, international premiere
Els dies que vindran, Carlos Marqués-Marcet, 2019, Spain, world premiere
Big Screen Competition
Bangla, Phaim Bhuiyan, 2019, Italy, world premiere
The Best of Dorien B., Anke Blondé, 2019, Belgium, world premiere
God of the Piano, Itay Tal, 2019, Israel, world premiere
Hail Satan?, Penny Lane, 2018, USA, international premierei
Joel, Carlos Sorín, 2018, Argentina, European premiere
Queen of Hearts, May el-Toukhy, 2019, Denmark, European premiere
Transnistra, Anna Eborn, 2018, Sweden, world premiere
X&Y, Anna Odell, 2018, Sweden/Denmark, international premiere