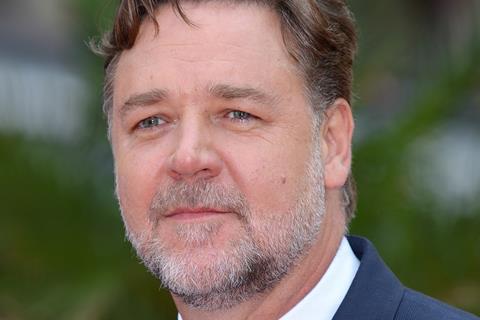 Russell Crowe has signed on for what will be his first major US television role, playing controversial Fox News founder Roger Ailes in a yet-to-be-titled limited series for premium cable network Showtime.
Showtime has ordered the eight-episode series, which was previously in development under the title Secure And Hold, and will co-produce with Blumhouse Television.
Based on the reporting of Gabriel Sherman, who wrote non-fiction best-seller The Loudest Voice In The Room about Ailes, the series will have a first episode co-written by Sherman and Spotlight writer-director Tom McCarthy.
McCarthy will serve as executive producer on the series with Blumhouse chief Jason Blum, Alex Metcalf, Marci Wiseman and Jeremy Gold.
Showtime said the series will focus on events of the past decade – when Ailes became a major Republican Party figure but faced sexual harassment accusations and settlements that brought his Fox News reign to an end – with flashbacks to earlier events in his life. The story will be told through multiple points of view.
Oscar-winner Crowe got his start as a regular in eighties Australian soap Neighbours but has only made brief small-screen appearances since. His last appeared on the big screen in the Tom Cruise reboot of The Mummy.
Commenting on the Ailes series, Showtime Networks president and CEO David Nevins said: "In many ways, the collision between the media and politics has come to define the world we live in today. We've seen this phenomenon depicted on screen as far back as the story of Charles Foster Kane, and it finds contemporary embodiment in the rise and fall of Roger Ailes. With Russell Crowe in the lead role, this limited series promises to be a defining story for this era."