Music mogul will serve as executive producer on The Definitive History Of Hip Hop through his All Def Digital alongside Stephen David Entertainment (SDE).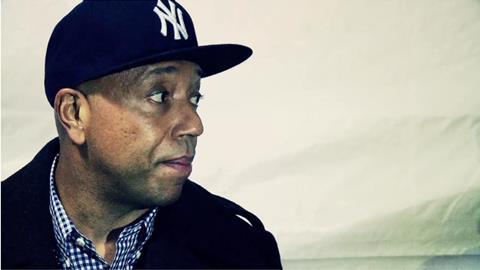 Russell Simmons and Stephen David have struck a partnership with global content investment and rights management company GroupM Entertainment (GME) and production is set to begin this year.
The Definitive History Of Hip Hop begins in the early 1970s and chronicles the rise of the first DJs and emcees in New York City.
What began as a way for marginalised youth in New York City to deal with the stark realities of the inner city spread rapidly from the East Coast to the West Coast and evolved into a multi-billion dollar global industry and cultural force.
"Hip hop began in the Bronx and Queens, and was fuelled by pioneering new artists with an incredible hunger to express themselves in unimaginably bold new ways," Simmons said.

"The Definitive History Of Hip Hop is the untold story of the birth of this art form – the series gets behind the scenes of what drove the beats, the rhymes, the ideas - and the people - that so powerfully hit a chord with all of youth culture in America and around the world."
"The birth of hip-hop and its ascent into the American mainstream is a fascinating story, one that has tremendous historical and social importance and relevance in our society," David said. "We really could not imagine a greater partner for this project than the founder of the movement, Russell Simmons, and the team at All Def Digital."
"We at GroupM Entertainment have a track record of partnering with creative voices and producers around the world to deliver premium content to the world's biggest networks and platforms," CEO Richard Foster said.

"The dominance of hip hop in global culture is clear in so many international markets. Investing into the project and partnering with All Def and SDE is a fantastic opportunity to bring this story to a global audience."
David, Simmons and Foster serve as executive producers.
All Def Digital, based in LA with offices in New York, recently released a stand-up comedy special on HBO, a sketch comedy series on MTV2, the All Def Roast of Snoop Dogg and the All Def Movie Awards on Fusion, and soon will release digital series on YouTube Red and Spotify.
New York-based SDE produced hybrid-documentary series The Men Who Built America, The World Wars and The Making Of The Mob: New York.