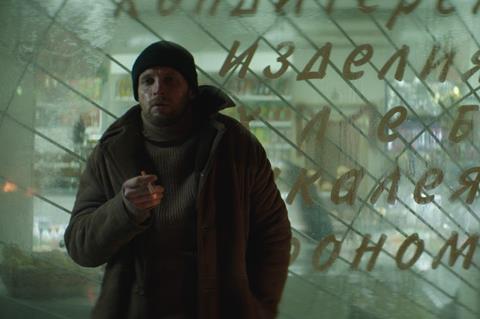 Russia is set to sign a bilateral co-production agreement with Israel, it was announced at Key Buyers Event: Digital (June 8-10), the audiovisual content market organised by Russian state film body Roskino.
Speaking at a panel on co-production opportunities on Tuesday (June 8), Leonid Demchenko, head of the documentaries and animation cinema department at the Ministry of Culture and Russia's Eurimages representative said: "I know that there is a need for this treaty and Israeli producers want to cooperate with us. Hopefully, the treaty will come into effect by the end of the year."
The treaty with Israel would then be the ninth agreement signed by Russia following previous ones concluded with France, Spain, Canada, Italy, Bulgaria, Germany, China, and most recently India in September 2019.
Demchenko explained that Russia has become becoming increasingly active in international co-production since joining the Council of Europe's Eurimages fund in 2011. Latest figures for 2017-2021 show that 42 official co-productions were entered into by Russian producers with countries such as Georgia, Poland, the UK, Ireland, Germany, France, Belarus, Spain and the Czech Republic.
Russia's Ministry of Culture also launched a minority co-production scheme in 2019, with Russian producers eligible for up to €140,000 in support per project.
Since its creation, this scheme has so far supported five projects including Finnish filmmaker Juho Kuosmanen's Cannes competition title Compartment No. 6.
Funding opportunities
During the panel, producer Mila Rozanova of New People Film Company said she had accessed financing from both the Ministry of Culture's minority co-production scheme and private film fund Kinoprime for Israeli filmmaker Tom Shoval's new project Shake You Cares Away, which is currently in postproduction and was structured as an Israeli-French-German-Russian co-production.
Anna Shalashina, head of international cooperation for the Kinoprime Foundation, said the fund, launched in spring 2019 by Roman Abramovich, has invested over €26.3m in 48 projects in its first two years of operations.
Selected projects can receive up to 50% of the production budget up to a maximum of $1.5m per project.
A council of experts, including producers Alexander Rodnyansky and Sergey Selyanov, directors Alexey Popogrebsky and Alexey Fedorchenko and critics Stas Tyrkin and Anton Dolin, assess the projects. Shalashina said: "We also look closely at the author's track record and watch films of the team members and assess the box-office potential and festival strategy of the projects."
Arthouse titles supported to date include In Deep Sleep (premiering at the Berlinale's Forum last year); Venice Days selections The Whaler Boy and The Conference, and the two Russian titles in Cannes this year; Kirill Serebrennikov's Petrov's Flu and Alexey German House Arrest.
In addition, the fund has backed commercial titles Chernobyl and animation box-office hit Secret Magic Control Agency.
Shalashina said international producers should not apply to the fund as a first source of financing. "We look at the project's finance strategy and if all the financiers included in the application have not been confirmed yet, we might have more questions. Therefore, we ask them to come to us when they have at least 30% of the financing in place."
She added that the fund is open to feature films, animation, documentaries as well as series although they had not had any TV projects submitted so far.