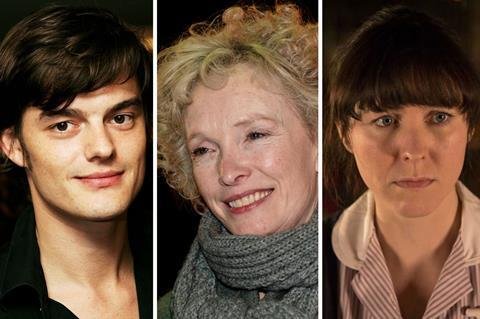 Sam Riley, Lindsay Duncan, Alice Lowe and Tim McInnerny have joined Bill Nighy in Triple Word Score.
The film marks the directorial debut of Carl Hunter and is being produced by Sol Papadopoulos and Roy Boulter (Sunset Song) under their Hurricane Films banner along with Alan Latham of GSP Studios (That Good Night). Andrea Gibson acts as executive producer.
DDI is handling world sales here in Toronto and originally introduced the project to the market earlier this year in Cannes.
Frank Cottrell Boyce (The Railway Man) wrote the screenplay, which follows Alan, a tailor who moves in with his son and his family. As family friction builds over the continued absence of a family member, Alan becomes convinced that an online Scrabble opponent could be his missing son.
Triple Word Score will be filmed in the UK on location in Liverpool and Yorkshire, with principal photography scheduled to begin on October 30.
Riley is represented by WME and Tavistock Wood, Duncan by Paradigm and Dalzell and Beresford, Lowe by UTA, Independent Talent Group and 42, and McInnerny by The Artists Partnership.
"We are thrilled to be adding more talented actors to the cast of Triple World Score. They each bring their own influence and style to the project and we are looking forward to the seeing the results," commented DDI CEO Jason Moring.
Roy Boulter of Hurricane Films added: "We are extremely excited to have assembled such a strong cast and are looking forward to bringing Frank's sharp and funny script to life."