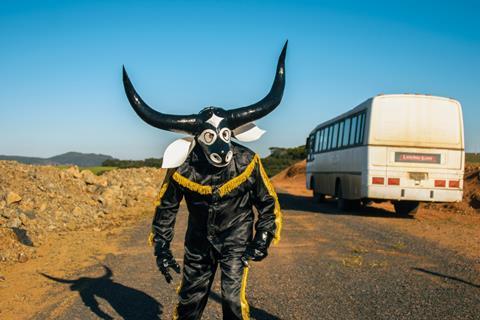 The San Sebastian International Film Festival (SSIFF) has revealed the 11 features that will compete for the New Directors award at its 68th edition, set to run September 18-26.
Scroll down for full list of titles
The titles include three features recently selected for Toronto, which also have Cannes 2020 labels: Suzanne Lindon's Spring Blossom; João Paulo Miranda Maria's Memory House; and Ben Sharrock's Limbo. In addition, Isabel Lamberti's Last Days Of Spring was selected for Cannes' ACID parallel programme.
It follows a commitment by Cannes Film Festival delegate general Thierry Frémaux that titles issued with its label could play in competition at San Sebastian and Toronto.
New Directors is the Spanish festival's main sidebar and highlights first and second features.
Eight titles will receive world premieres at San Sebastian. Gull, the debut feature of South Korea's Kim Mi-jo, will receive its international premiere after winning the grand prize in the Korean competition at Jeonju film festival
UK drama Limbo and Spring Blossom, the debut of French director and actress Suzanne Lindon, will receive their European premieres at San Sebastian.
Four filmmakers whose work was previously shown at the festival include German-born, Spanish director Lamberti who won the Torino Award at San Sebastian in 2015 with documentary short Volando Voy. Her debut freature Last Days Of Spring is set in a shanty town just outside of Madrid.
Also returning to San Sebastian is Spanish filmmaker Imanol Rayo, winner of the festival's Zinemira award in 2011 with Bi Anai, who will present his second feature Death Knell – an adaptation of Miren Gorrotxategi's novel 33 Ezkil.
British filmmaker Sharrock, whose refugee drama Limbo has been selected for this year's edition, was previously at San Sebastian with debut Pikadero in 2015.
As previously announced, the 68th edition will open with Woody Allen's Rikin's Festival, which will play out of the competition.
SSIFF has made significant changes to how the festival will operate due to the ongoing Covid-19 pandemic. This includes a reduction in the number of screenings (30% fewer) and much of its industry activity running online, including the Coproduction Forum, Zinemaldia and Technology, round tables and masterclasses. The new WIP Latam, Europa sections and Ikusmira Berriak programme, meanwhile, will be a mix of physical and virtual events.
Some venues will not be used, including the Velodrome and San Telmo Museum, and the scheduled retrospective of Korean films from the 50s and 60s has been pushed back until 2021.
SSIFF's New Directors 2020
Spring Blossom (Fr)
Dir: Suzanne Lindon
Ane (Sp)
Dir: David Pérez Sañudo
Memory House (Braz-Fr)
Dir: João Paulo Miranda Maria
Chupacabra (Rus)
Dir: Grigory Kolomytsev
Gull (S Kor)
Dir: Kim Mi-jo
Slow Singing (China)
Dir: Xingyi Dong
Death Knell (Sp)
Dir: Imanol Rayo
I Never Cry (Pol-Ire)
Dir: Piotr Domalewski
Last Days of Spring (Neth-Sp)
Dir: Isabel Lamberti
Limbo (UK)
Dir: Ben Sharrock
Along the Sea (Jap-Viet)
Dir: Akio Fujimoto