HanWay to sell film based on the novel by Camilla Gibb.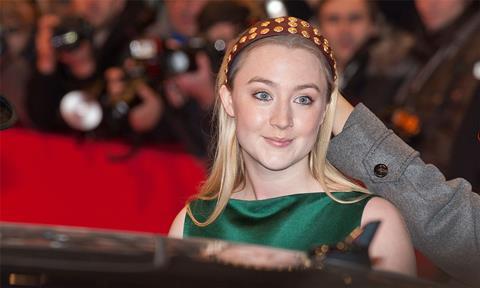 Brooklyn and The Grand Budapest Hotel star Saoirse Ronan is attached to star in Sweetness In The Belly, adapted from the novel of the same name by Camilla Gibb.
Zeresenay "Zee" Berhane Mehari, whose first feature Difret won the audience award at Sundance in 2014, directs with Laura Phillips writing the screenplay.
Two-time Oscar nominee Ronan stars as a woman who is orphaned at a young age in Africa. Forced to flee her adopted home years later due to civil war, she becomes a refugee in England and works to reunite disenfranchised people with their scattered families. Her motive isn't just altruistic though, with a passionate lost love affair revealed between Lilly and Aziz, an idealistic doctor.
HanWay Films will handle worldwide sales and will take the package to the upcoming European Film Market in Berlin.
Sienna Films optioned the novel and developed the screenplay and were joined on the project by Parallel Films, who also worked on Brooklyn.
Jennifer Kawaja and Julia Sereny of Sienna Films are producing along with Alan Moloney and Susan Mullen from Parallel Films.
Jennifer Kawaja and Julia Sereny said: "When we were developing the script Saoirse was our dream choice for Lilly, it's so wonderful to have her on board. We are thrilled to begin to realise the project, especially as the film is even more relevant now then it was when we started on this journey."
A shoot date has yet to be set for the project.