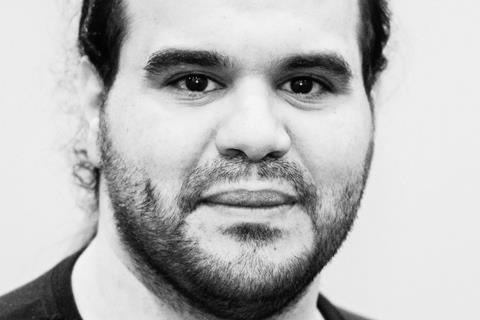 Film AlUla, the film commission overseeing Saudi Arabia's rising filming location of AlUla, has announced the arrival of the first homegrown production to shoot there.
Saudi director Tawfik Alzaidi's debut feature is currently in preparation and is due to start filming next month. It is produced by Saudi production companies Black Sugar Pictures and Nebras Films.
Also attached are UK producer Paul Miller (The Workers Cup, Scales) and Jordanian producer Sharif Majali, who both have extensive experience working on productions in the Middle East and North Africa.
The film is set in 1990s Saudi Arabia when conservatism is at its height and all forms of art and painting are banned. The titular Norah is a young woman living in a village who discovers that a local man is an artist. She sets out to have her portrait painted by him, setting in motion a relationship of artistic discovery.
The production is being described as a first of its kind for Saudi Arabia as it pushes on with plans to build a world-class film and TV industry in the wake of the lifting of its cinema ban at the end of 2017.
The screenplay was the winner and recipient of a fund award at the Saudi Film Commission's Daw film competition, an initiative launched by Saudi Arabia's Ministry of Culture in September 2019 to support Saudi film production and emerging filmmakers.
Film AlUla will support the project with logistics, crew, locations, casting and local expertise. The casting process to find local talent in AlUla for the film has been key to maintaining the authenticity of the story.
World heritage site AlUla in northwestern Saudi Arabia is at the heart of the country's strategy to become a key international shooting location in the Middle East and North Africa region.
It has already hosted a number of big international productions including Ric Roman Waugh's action picture Kandahar and Anthony and Joe Russo's Iraq-set Cherry.
Film AlUla's first phase of studio development is now underway with two film stages, support offices, dressing rooms, green rooms, a warehouse and workshops. The new studio complex also features the recently-opened film offering 300 accommodations, film-friendly office space for short and long-term stays and recreational areas.
"Following the success of Kandahar, we're delighted to welcome the feature film Norah to AlUla. This is the first feature film to use our new film resort with accommodation and offices dedicated for film crew," said Stephen Strachan, film commissioner at Film AlUla.
"This is a great opportunity to provide stunning backdrops for such a unique and authentic independent film, boost the young local crew's experience, showcase new talented voices, develop creativity and support the entire production every step of the way."