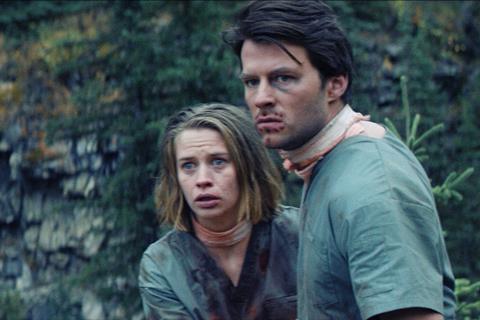 UK sales outfit SC Films has taken international rights to Canadian horror-thriller Alive.
Rob Grant, whose credits include 2019 Rotterdam premiere Harpoon and 2012 Fantasia title Mon Ami, directs the story of a severely injured man and woman who awake in an abandoned sanitarium to discover that a sadistic caretaker holds the keys to their freedom.
Thomas Cocquerel and Camille Stopps lead the cast, with Angus Macfadyen playing their captor.
Chuck McCue and Jules Vincent wrote the screenplay and produces with Lars Lehmann and Michael Peterson.
Alongside SC Films boarding sales, fledgling UK outfit Blue Finch Films - launched by SC Films founder Simon Crowe with financier Matthew Joynes and former Kaleidoscope executive Michael Chapman last year - has taken UK and Ireland rights to the project.
Blue Finch has also recently acquired SXSW midnighter Body At Brighton Rock and Venice 2018 title Dachra.
SC Films' Cannes slate include Australian sci-fi The Dust Walker, which is screening at the Marché du Film, plus animation titles Dragonkeeper, Neighborhood Pet Watch and Where's Santa?