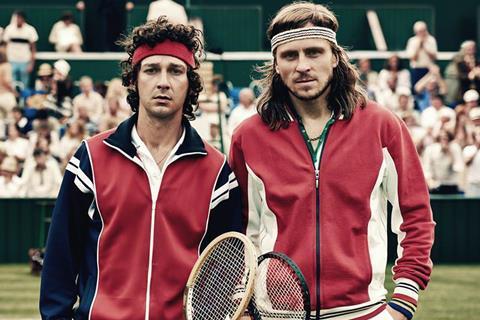 Scandinavian major SF Studios is opening an international production office in London.
The UK offshoot will be headed up by Kate Myers who, as VP development UK an international production, will oversee the company's expansion into the territory.
Myers joins from Forward Films, where she was a producer and co-founder, working on projects including Kristian Levring's The Salvation, starring Mads Mikkelsen and Eva Green, and UK independent comedies Grabbers and BAFTA-nominated Skeletons.
In her new role, she will work closely with SF Studios' SVP international production, Fredrik Wikström Nicastro, and the team will focus on producing English language projects based on Nordic intellectual properties.
Based in Stockholm, SF Studios also has offices in Copenhagen, Oslo and Helsinki. The news of the London office, which is open now, comes as the company eyes an expansion in its international production activities,
"We are thrilled to have Kate join SF Studios and be part of our international expansion," said Michael Porseryd, CEO at SF Studios.
Fredrik Wikström Nicastro added: "Kate has impressed us with her deep understanding of storytelling and script development. She is an extremely talented creative executive with great talent relationships."
"I'm delighted to join SF Studios to help develop its international expansion", said Kate Myers. "I look forward to work alongside Fredrik Wikström Nicastro and the rest of the team to build a dynamic and exciting slate, continuing the studio's strong legacy of collaborating with outstanding Scandinavian talent."
SF Studios' slate includes Borg/McEnroe, which opens TIFF this year. In development are: I Am Victor, based on an upcoming novel by Jo Nesbø with Baltasar Kormakur set to direct; Horizon Line, written by the 10 Cloverfield Lane writers Josh Campbell and Matt Stuecken; and A Killing, a UK-set re-make based on the Easy Money trilogy.