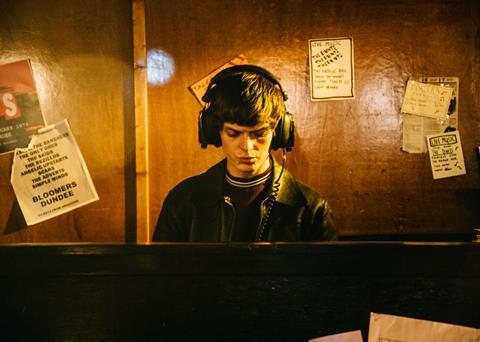 Dave Mclean's Schemers, about his early days in the music business in 1980s Scotland, has won this year's audience award at the Edinburgh International Film Festival, which came to a close last night (June 30) with the premiere of Vanessa Redgrave and Timothy Spall drama Mrs Lowry & Son.
Schemers follows a concert promoter who tries to stage an Iron Maiden gig in 1980s Dundee. It comes from debut feature filmmaker Dave Mclean and is based on his own experiences.
Newcomer Conor Berry leads the cast, alongside Tara Lee, Sean Connor, Grant R. Keelan. Producers were Mclean with Alex Weston and Virginia Lee.
Screen's review from Edinburgh was less upbeat than the reaction of the festival audience.
As announced on Friday, Adewale Akinnuoye-Agbaje's Farming took the festival's top prize, the Michael Powell Award for best British feature film.