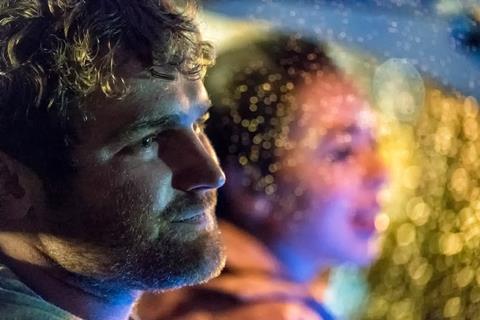 Principal photography has wrapped on Shell and Iona director Scott Graham's third feature, We Don't Talk About Love (previously under the working title Born To Run), and Screen can reveal a first look at the project.
The film, starring Mark Stanley (Game Of Thrones) alongside Amy Manson (Once Upon A Time) and newcomers Marli Siu and Anders Hayward, is a love story set over the course of one night in a small fishing town.
London-based sales outfit Film Constellation has boarded sales and will introduce the film to buyers in Cannes.
Producers are Rosie Crerar and Ciara Barry of Glasgow-based outfit barry crerar, who were BFI Vision Award recipients in 2016, and Margaret Matheson through her banner bard entertainments, which produced Shell and Iona.
The project has been funded by the BFI and Creative Scotland with National Lottery funding, with BBC Films. Production took place in Graham's hometown of Fraserburgh in the North East of Scotland.
Director Graham commented: "Fraserburgh is a town where teenagers come of age through racing cars. Racing offers a nightly illusion of freedom while falling in love and pregnant behind the wheel means many of them never leave. Our protagonist, a former boyracer who married his first love and took a job in one of the fish factories, now has a 17 year-old-son of his own following in his footsteps and can no longer ignore the fact he's going nowhere. Unable to be physically or emotionally present with his family, he takes his son's car out for one final joy ride and risks losing the love that surrounds him."
"Scott has captured a unique time and place, where boys become men through late-night car racing as they dream of escape," added Film Constellation head Fabien Westerhoff.