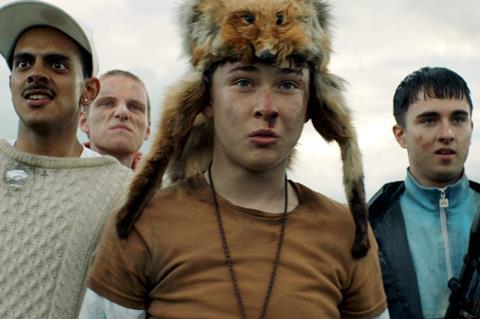 The European premiere of UK director Ninian Doff's debut feature Boyz In The Wood will open the Edinburgh International Film Festival (EIFF) on June 19.
The film made its world premiere at SXSW in March.
Boyz In The Wood is set in the Scottish Highlands and is about four city boys who try to escape a mysterious huntsman. Newcomers Rian Gordon, Samuel Bottomley, Viraj Juneja and Lewis Gribben play the four boys and the supporting cast includes Eddie Izzard, Kate Dickie, James Cosmo and Kevin Guthrie.
The film is produced by Matthew Plouffe and Tobey Maguire for Material Pictures, Brian Coffey for The Highland Midgie and Laura Tunstall of Nowhere. It is executive produced by Richard Weinberg, Thomas Benski and Lucas Ochoa of Pulse Films, Marisa Clifford, Tim Headington, Lia Buman, Mette-Marie Kongsved and Izzard.
Doff's previous work has mainly involved shorts and music videos, for artists including Kasabian, Run The Jewels, Raleigh Ritchie and the Chemical Brothers.
EIFF 2019 runs from June 19-30, with the full programme to be announced on May 29.