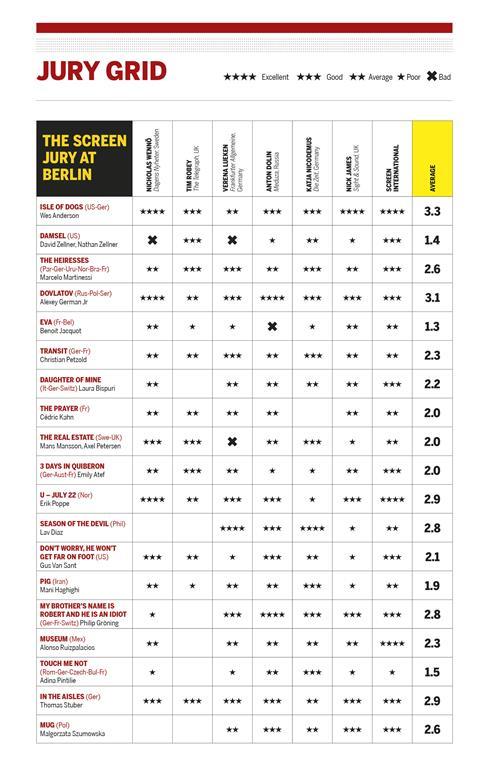 Wes Anderson's stop-motion animation Isle Of Dogs has achieved the highest score on the 2018 Screen Berlin Jury Grid, with an average of 3.3 from seven critics.
The film, which was the first to screen in this year's competition and opened the Berlinale, received three scores of four (excellent) from Dagens Nyheter's Nicholas Wennö, Sight & Sound's Nick James and Screen's own critic, with no score lower than two (average).
Anderson previously appeared on the Grid in 2014 with another Berlinale opener, The Grand Budapest Hotel, which achieved the fourth highest score that year with 2.8.
The second highest score this year was 3.1 for Dovlatov, Alexey German Jr.'s film about the Russian dissident and writer whose texts were forbidden from print in the Soviet Union. Shelf-stacker romance In The Aisles received 2.9, as did Erik Poppe's U-July 22, a dramatization of the Utoya massacre focusing on the survivors and victims.
This year's Golden Bear winner Touch Me Not finished with a score of 1.5, with only two films receiving lower averages this year.
REVIEWS: Berlin Competition 2018