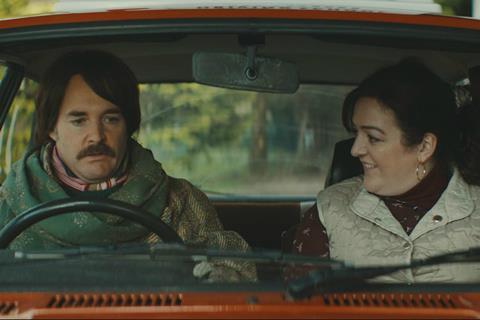 Patrick Ewald's Los Angeles-based Epic Pictures has announced deals on a raft of titles led by Connie Nielsen and Dougray Scott thriller Sea Fever and SXSW comedy Extra Ordinary.
Sea Fever centres on a ship's captain who fights to save her crew from a mysterious sea creature and also stars Hermione Corfield. Neasa Hardiman (Happy Valley) directs and deals have closed with Eagle Films in the Middle East, Challan in South Korea, and Fox Asia for pan-Asian pay-TV. The film is in post.
Comedy Extra Ordinary is screening at the market after it premiered at SXSW and won a Silver Raven award last month at Brussels International Fantasy Film Festival.
The story follows a lonely driving instructor in rural Ireland with supernatural powers who is asked to save a man's daughter after she falls under a spell.
Deals have closed in Germany, Austria and Switzerland (Universum Film), Australia (Umbrella Entertainment), CIS and Baltics (Volga Film), Middle East (Eagle Films), and New Zealand (Sky New Zealand).
Action horror Jeruzalem 2 is in pre-production and Epic launches pre-sales here after securing deals with Unobstructed View in Canada and New Select in Japan.