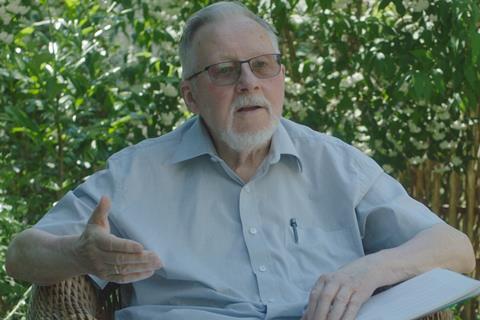 Ukrainian filmmaker Sergei Loznitsa's Mr Landsbergis has won the €15,000 best film award of the International Competition at International Documentary Film Fesival Amsterdam (IDFA) tonight (Thursday November 25).
The four-hour documentary is about inspirational Lithuanian political leader Vytautas Landsbergis, who led the country to freedom at the end of the Soviet era.The prize comes just six months after Loznitza's other film of 2021, Babi Yar. Context, won the the Golden Eye Award.
"It is not easy to bring history to life. It is even more difficult to make it thrilling, urgent, and totally enriching, to make it feel like we are living through it as it happens. On every level of craft, the winning film represents a monumental achievement," said the jury led by Arne Birkenstock, Claire Diao, Elena Fortes, Jessica Kiang, and Ryan Krivoshey of Mr Lansbergis.
The film also picked up an editing award.
The other major award of the festival, also worth €15,000,went to Karim Kassem's Octopus, chosen at the best film in the new Envision Competition. "This film develops its own imagistic language: a language of mystery and loss in the aftermath of a tragedy," said tnvision Jury members Andrea Arnold, Joe Bini, Charlotte Serrand, and Akram Zaatar. Octopus was made in the wake of the devastating port explosion in Beirut.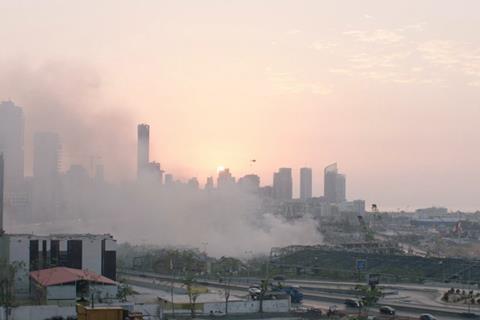 Among the other prizes, Vietnam's Diem Ha Le won the best director prize in the International Competition for Children Of The Mist; in the Envision competition, the best directing prize went to Pim Zwier for his film, O, Collecting Eggs Despite the Times, about Max Schönwetter, the German ornithologist who lived through war and disaster but spent his entire professional life collecting eggs.
The Envision award for outstanding artistic contribution was presented to Lindiwe Matshikiza for South African documentary One Take Grace. There was also a special mention for Brazilian documentary Skin by Marcos Pimentel.
The UK's Sacha Wares and John Pring won the IDFA DocLab award for immersive non-fiction for their project, Museum Of Austerity.
Among the various other prizes, best youth film was won by Shamira Raphaëla for her Dutch film Shabu, and the best first feature prize was presented to Ruslan Fedotow's Belarus-Russa co-production Where We Are Headed.
Maasja Ooms' Jason won best Dutch film, with a special mention for Oeke Hoogendijk's Housewitz.
The festival released statistics about ticket sales, revealing that with three days still to go, there had already been over 100,000 cinema visits - a strong number given that the festival has been taking place during a semi-lockdown.
IDFA continues until Sunday, November 28.