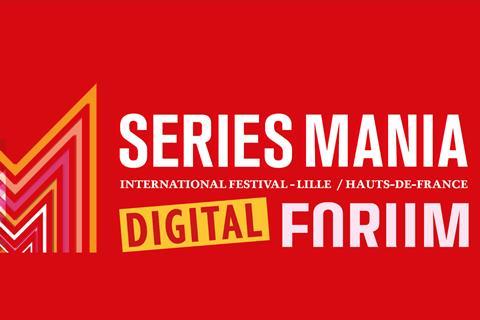 The French TV festival and industry event Series Mania has announced the launch of the Digital Forum, an online platform virtually replicating some of the key elements of its industry-focused Series Mania Forum.
Series Mania had been scheduled to take place in the northern French city of Lille from March 20 to 28 but was cancelled on March 11 as the coronavirus outbreak in France worsened.
At least 2,700 professionals had been expected to attend its Series Mania Forum, running March 25 to 27.
The replacement Digital Forum platform will be priced at €90 ($100) and available from March 25 to April 7. Professionals will be able to access it via a dedicated site hosted by Cinando.
"As soon as it became clear that we might not be able to go ahead, we started to ask ourselves what could we save," said Series Mania general director Laurence Herszberg.
"Lots of professionals were asking us if we could do something online, saying 'We need new projects and talent and Series Mania is an essential source for that'."
The Digital Forum will showcase projects in development and completed upcoming series that were to have been unveiled at Series Mania and Series Mania Forum.
It will feature video pitches for the 16 projects selected for its flagship Co-Pro Pitching sessions as well as presentations
Emerging screenwriters participating in the UGC Writers Campus will also be given the opportunity to present themselves and the projects they are working on in a short video.
Five projects being developed under the auspices of the Israel-France Drama Series Co-Writing Residency will also be pitched via video.
A joint venture between France's National Cinema Centre (CNC) and Israel's Gesher Multicultural Film Fund, the residency brings together 12 writers, six from French and six from Israel who work together.
"We'll showcase some 35 projects and offer the possibility of e-meetings so that creators and industry professionals can still connect and nobody will lose a year," said Herszberg.
Beyond the projects in development, episodes from around 60 new series, many of which were selected for the Series Mania programme, will also be made available for professionals to screen in a curated sidebar called the Buyers Showcase.
Herszberg explained that this was an extension of an initiative, Series Mania first experimented with last year on Cinando after the festival had ended.
New series out of France, Quebec and Germany will also be showcased in a sidebar entitled "Coming Next From".
Herszberg said a number of companies – including France TV, Nippon TV and Globo – were due to make announcements and premiere trailers on the site.
The Series Mania Forum was launched in 2013 as the industry arm of the Series Mania Festival. TV dramas to have been supported by the event include refugee drama Eden, Nordic neo-noir Stella Blomkvist, Wales-set thriller Keeping Faith and Dutch psychological thriller Tabula Rasa.
"In the face of adversity, we had to adapt in order to offer industry professionals a prime follow-up of activity, essential to a future recovery that we all hope for," commented Herszberg.
There are no plans to replicate any parts of the public festival online.