SF Studios closes deals on tennis biopic starring Shia La Beouf, car-racing action feature.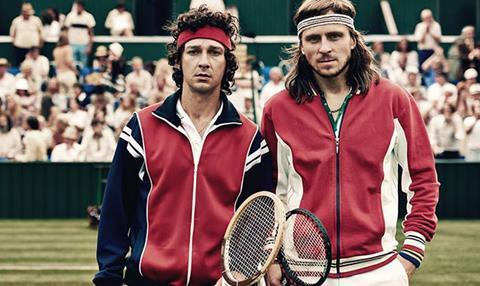 SF Studios has closed a number of key deals on its upcoming titles as the American Film Market (AFM) gets underway.
Janus Metz's Borg/McEnroe — the biopic of the tennis greats concentrating on the rivalry at their final match at Wimbledon in 1980 and starring Shia La Beouf, Sverrir Gudnason and Stellan Skarsgård – has sold to Lucky Red for Italy and Cineplex for Latin America.
The film, which has now wrapped principal photography, has previously sold to territories including France (Pretty Pictures), UK (Curzon), GAS (Ascot Elite), and Australia/New Zealand (Vendetta).
Borning2 – On Ice directed by Hallvard Bræin, a car-racing action title that has passed 350,000 admissions in only three weeks of Norwegian release, has sold to Spain (A Contracorriente), Poland (Kino Swiat), and Middle East (Shooting Stars). It was previously sold to territories including Japan (BMS), CIS (Russian Report), and China (DDDream). The film screens at AFM on Thursday.
Anita Simovic's sales team at AFM is also handling children's animations Bamse And The Witch's Daughter and In the Forest Of Huckybucky, thriller Missing, and documentary Supervention 2 - Skiing On The Edge (which has a market screening Friday).