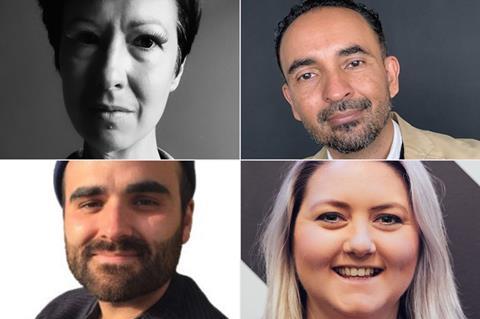 UK documentary festival Sheffield DocFest has made several new appointments to its senior leadership team, including International Documentary Film Festival Amsterdam (IDFA) senior programmer Raul Niño Zambrano, who joins as head of film programmes.
He will start at the end of January, and will take the lead on Sheffield DocFest's screening programme, working on the official selection with the internal programmes team as well as consultant programmers and programme advisers.
Further appointments are immersive director Francesca Panetta, who starts as alternate realities curator this week (Panetta's previous credits include AI interactive documentary In The Event Of A Moon Disaster), and Sarah Mosses and John-Paul Pierrot of UK company Together Films, who will lead on the 2022 festival's marketing and audience strategy and campaign.
As previously announced, Amy director Asif Kapadia will be DocFest's guest curator for the 2022 edition. Niño Zambrano and Panetta complete the senior creative team, working on Sheffield DocFest's official selection in parallel to the programme sections personally curated by Kapadia.
Clare Stewart, the festival's interim CEO, said: "We are thrilled to be welcoming such impressive industry leaders to the Sheffield DocFest team. While the landscape for festivals remains in flux, together with the existing team, we will forge a bright future for Sheffield DocFest and for the industry colleagues, audiences, partners and community who continue to be so invested in that future."
Niño Zambrano, whose IDFA achievements included spearheading a groundbreaking study on the position of women in the documentary world, added: "Sheffield DocFest plays such a vital role in the international documentary arena as well as for the British industry… I am excited to make a contribution to UK cultural life at a time when its film and TV industries are taking such positive steps to be more inclusive and accessible."
The festival's 29th edition will run June 23-28.