EXCLUSIVE: Bogart Estate managers serve as executive producers on Cannes-bound drama.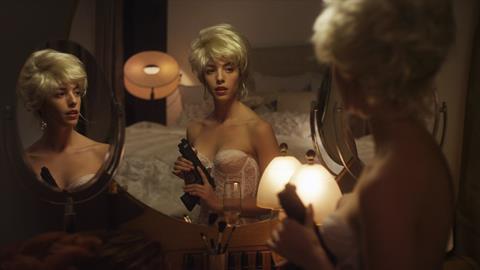 Shoreline Entertainment heads to the Croisette with worldwide rights to Olivia Thirlby drama The White Orchid.
John Carroll Lynch and Jennifer Beals also star in the story of a shy social services investigator in California who is assigned to a local law enforcement officer to solve the murder of a mysterious blonde.
Steve Anderson wrote and directed The White Orchid for the Humphrey Bogart Estate's Santana Films production company.
Bogart Estate managers Robbert de Klerk and Stephen Bogart, the son of Humphrey Bogart and Lauren Bacall, serve as executive producers.
"The Humphrey Bogart Estate is very proud of Steve Anderson's film, and Stephen Bogart and I are confident that Shoreline is the perfect partner to make sure The White Orchid reaches the widest possible audience," said Bogart Estate CEO de Klerk.
"We are thrilled to partner with the Humphrey Bogart Estate on The White Orchid," Shoreline Entertainment CEO Morris Ruskin said.
"Santana Films has roundly succeeded at recapturing the essence of the Golden Age Hollywood thriller for a modern-day audience."
Melody Djavadi of Shoreline Entertainment negotiated the deal with Anderson and de Klerk.