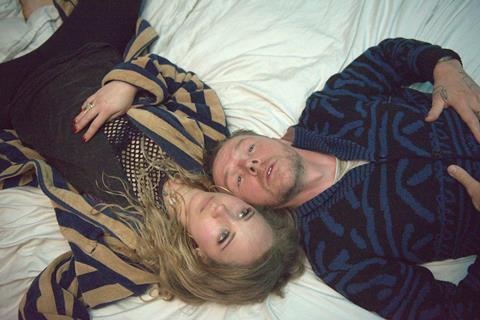 Premiere Entertainment Group (PEG) heads to AFM this week with international sales rights on Katharine O'Brien's Lost Transmissions starring the red-hot British pair of Simon Pegg and Juno Temple.
Alexandra Daddario, Tao Okamoto, Bria Vinaite, and Robert Schwartzman also feature in the cast of the Royal Road Entertainment production, in association with Underlying Tension and presented by Pulse Films.
Lost Transmissions premiered at Tribeca Film Festival earlier in the year and follows Hannah (Temple), a shy songwriter who discovers that her friend, respected record producer Theo Ross (Pegg), has lapsed on his medication for schizophrenia and must rally friends to get him committed to a Los Angeles psychiatric facility.
Katharine O'Brien makes her feature film directorial debut from her original screenplay. The producers are Filip Jan Rymsza for Royal Road Entertainment alongside Tory Lenosky, Al Di, and Olga Kagan, while Pulse Films' Thomas Benski and Brian Levy served as executive producers with Bo An, Alan Li, O'Brien and Schwartzman.
UTA Independent Film Group represents North American rights. Premiere Entertainment Group CEO and president Elias Axume and Carlos Rincon negotiated the deal with the producers.
Premiere Entertainment Group recently added crime thriller American Dreamer (Saban holds US rights) starring Jim Gaffigan to its roster. The slate includes Scott Adkins action film No Surrender, action-thriller Shadow Wolves starring Thomas Gibson, the Duplass Brothers comedy Unlovable featuring John Hawkes and Melissa Leo, and action-epic Legionnaire's Trail with Mickey Rourke.