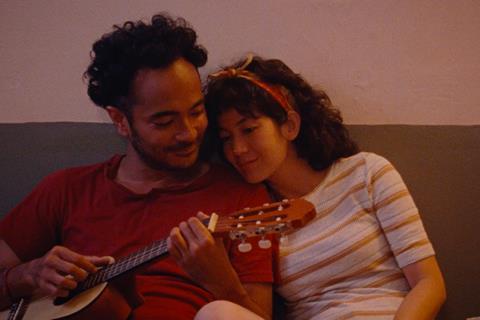 After its first hybrid edition last year, the Singapore International Film Festival (SGIFF, Nov 25-Dec 5) returns in a full cinema-only event with 113 films across six cinemas, including the opening film, Locarno Golden Leopard winner Vengeance Is Mine, All Others Pay Cash.
The full line-up was unveiled today through a virtual press conference attended by SGIFF chairperson Boo Junfeng, executive director Emily Hoe and new programme director Thong Kay Wee, who were joined online by the opening film Indonesian director Edwin in Jakarta.
Apart from retaining the long-standing Silver Screen Awards for Asian feature films and Southeast Asian short films, and the Singapore Panorama, the festival has created five new sections, which are designed to profile films based on their content, rather than their country of origin.
"By going beyond regionality, we aim to introduce cinema as open-ended. Their different perspectives allow the audience to watch films from different point of views and understand each other better across regions and boundaries," said Thong.
Thong was previously the programmes and outreach officer at the Singapore-based Asian Film Archive. He joined SGIFF in June, taking over from Kuo Ming-Jung who has since returned to Taiwan.
New strands
The five new sections are: Foreground, which presents award-winners and festival favourites such as Asghar Fahadi's A Hero and Celine Sciamma's Petite Maman; Milestone, which highlights films with special significance such as Thai auteur Apitchapong Weerasethakul's Columbia-set Memoria, and Barbarian Invasion, pioneering Malaysian New Wave director Tan Chui Mui's first film in over a decade; Standpoint, which addresses urgent and topical social and political issues such as Some Women by Singapore's first transgender film director Quen Wong; and Undercurrent, which uncovers imaginative treatments of the moving image such as Theo Anthony's US documentary All Light Everywhere.
The fifth new section is Domain, which is curated by guest programmers Inge de Leeuw and Julian Ross who have chosen to show how artist and filmmaker collectives have come together to resist dominant structures. Nightcleaners, a British landmark of collective and feminist filmmaking made in 1975, and Inside The Red Brick Wall, an account of the 2019 pro-democracy protest in Hong Kong by an anonymous collective, are among 19 films in this section spanning 50 years.
The Singapore Panorama showcases Royston Tan's latest film 24, which recently premiered at Busan; the world premiere of Scene Unseen, a documentary about Singapore's underground music by the late Abdul Nizam and his friends; and Mat Magic, a 1971 Cathay-Keris classic directed by Mat Sentol and John Calvert and newly restored by the Asian Film Archive for the film's 50th anniversary.
The Asian feature film competition from the Silver Screen Awards consists of 10 films by debut and rising directors, including Abdullah Mohammad Saad's Rehana Maryam Noor, the first Bangladeshi film in Cannes official selection, Jakrawal Nilthamrong's Anatomy Of Time, and Kamila Andini's Yuni.
This year, SGIFF presents the new outstanding contribution to Southeast Asian Cinema award, which will be handed out to Southeast Asia Fiction Film Lab (SEAFIC) for their exemplary work in regional cinema. Co-founded by Raymond Phathanavirangoon and Visra Vichit-Vadakan, SEAFIC has selected 20 Southeast Asian feature projects for its script lab since its inception in 2016. It is launching SEAFIC Seed Lab, a new lab concept for short films.
A series of talks and panels will take place during the 11-day festival, including in conversation with Edwin and A Land Imagined director Yeo Siew Hua, both are Locarno Golden Leopard winners; and cinemas in crisis, a dialogue between Burmese director-actor Maung Okkar who is also the founder of Save Myanmar Film, and Iran-born Afghanistan director Sahraa Karimi who is the first woman general director of state-owned Afghan Film.
SGIFF is an event under the Singapore Media Festival banner hosted by IMDA.
Silver Screen Awards: Asian feature film competition line-up
Amira (Egypt, Jordan, UAE, Saudi Arabia)
Dir. Mohamed Diab
Anatomy Of Time (Thailand, France, Netherlands, Singapore)
Dir. Jakrawal Nilthamrong
Fire (Kazakhstan)
Dir. Aizhan Kassymbek
Hit The Road (Iran)
Dir. Panah Panahi
A New Old Play (Hong Kong, France)
Dir. Qiu Jiongjiong
Pebbles (India)
Dir. P.S. Vinothraj
Rehana Maryam Noor (Bangladesh, Singapore, Qatar)
Dir. Abdullah Mohammad Saad
Whether The Weather Is Fine (Philippines, France, Singapore, Indonesia, Germany, Qatar)
Dir. Carlo Francisco Manatad
White Building (Cambodia, France, China, Qatar)
Dir. Kavich Neang
Yuni (Indonesia, Singapore, France, Australia)
Dir. Kamila Andini