Prison drama premiered at Cannes in May.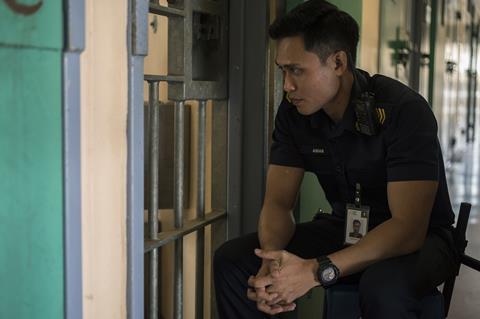 Boo Junfeng's Apprentice, which premiered at Cannes Film Festival this year in the Un Certain Regard programme, has been selected by the Singapore Film Commission as the country's Best Foreign Language Film Oscar submission.
The drama follows a young Malay prison officer who becomes the assistant to the institution's chief executioner, the man who executed his father some years before.
Screen's review called the film "Tightly focused and ambitious".
Paris-based Luxbox is handling international sales. Numerous sales were done prior to its Cannes debut, and Film Movement picked up North American rights ahead of it playing at the recent Toronto International Film Festival. The film will next be appearing at the BFI London Film Festival in October.