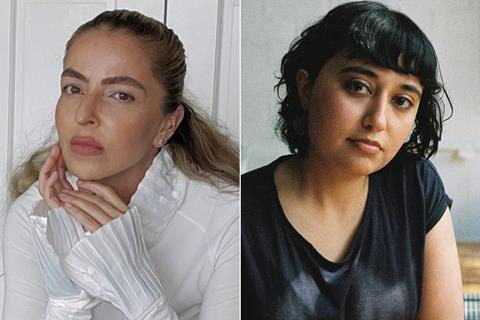 Elisabeth Murdoch, Stacey Snider and Jane Featherstone's US-UK production company Sister is teaming with US outfit Krasnoff/Foster Entertainment to produce Noora Niasari's Raya, a period drama about the seemingly fairy tale life of an Iranian princess.
Iranian-Australian filmmaker Niasari is adapting Mahsa Rahmani Noble's 2018 novel of the same name.
Sister is funding development of the title with additional partners to come on board; principal photography is scheduled to take place in 2022.
The producers are Gary Foster and Russ Krasnoff for Krasnoff/Foster alongside Kate Fenske for Sister. The trio are also producing Amazon Studios' series The Jungle Prince Of Delhi, which Mira Nair will direct.
Raya is a historical fiction about Princess Soraya Esfandiary Bahktiari, daughter of a prominent Iranian family, who is selected to wed the Shah of Iran at the age of 16. Years later, a chance encounter with a distant relative leads Soraya back on a journey through her life, as another young woman struggles to come to terms with love and betrayal.
Launched in 2019, film and TV outfit Sister is run by co-founders Featherstone, Murdoch and former 20th Century Fox Film chair Snider.
The company's credits so far include TV series Chernobyl and Giri/Haji, while upcoming projects include an adaptation of celebrated podcast Tunnel 29.
Krasnoff/Foster's credits include Mick Jackson's Denial starring Rachel Weisz.

Raya is set to be Niasari's second feature following Shayda, which Vincent Sheehan is producing, with backing from Screen Australia and Film Victoria.