Production company behind Cheap Thrills and Oscar shortlisted Jodorowsky's Dune hires three.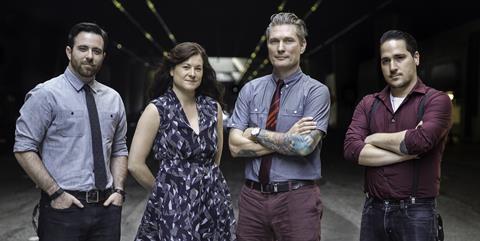 Snowfort Pictures is expanding its team with an eye to increasing its production capabilities in 2016.
Stephanie Trepanier joins as director of development to manage creative and business affairs, while David Lawson Jr. will be head of production handling the company's in-house production details.
Trepanier is a long-time contributor of the Fantasia International Film Festival and launched its co-production market Frontières in 2012, as well as founding distribution-turned-consultancy company Evokative Films in 2008 which will stay in operation and handle potential Canadian co-productions.
Lawson Jr. recently produced the award-winning genre outings Resolution and Spring, and is currently in production on Ricky Bates Jr.'s Trash Fire.
They will be joined by Alessandro Pulisci as conventions coordinator to increase the company's presence within the film community.
Founded by CEO Travis Stevens in 2010 and ran solely by him since, Snowfort Pictures has produced 13 features including critically acclaimed horrors Cheap Thrills, Starry Eyes and We Are Still Here, as well as Oscar shortlisted documentary Jodorowsky's Dune.
Stevens said: "These past few years have produced some tremendously successful collaborations. The marketplace has shown a consistent appetite for progressive high-concept genre films. Our aim now is to satisfy that hunger with an even wider variety of unique, well-crafted productions."
Snowfort Pictures is currently in post on John Carchietta's Teenage Cocktail, Karyn Kusama's segment for the XX anthology and Jade Porter's Concrete Futuro. It will be attending Frontières later this month.