Philip Ridley's 1990 horror featured Viggo Mortensen in one of his first starring roles.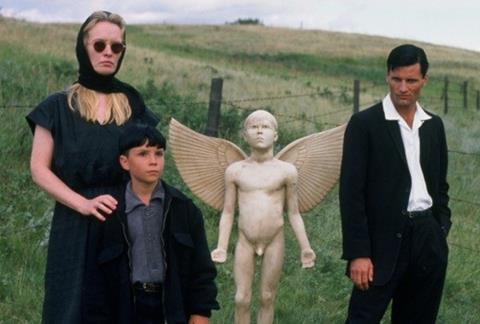 Soda Pictures has acquired UK & Irish home video rights to Philip Ridley's 1990 cult classic The Reflecting Skin, featuring Viggo Mortensen in one of his first starring roles and Scottish actress Lindsay Duncan.
The UK/Canada co-production, which has never been released on DVD or Blu-Ray in the UK before, will be released by the Anglo-Canadian distributor in a special edition later this year.
This release will be the worldwide video premiere of a new, director-approved high-definition transfer. Exclusive bonus material is currently in production, including newly-filmed interviews with Ridley and Mortensen.
Further details, including release dates, will be announced in the lead-up to the restoration's UK premiere at Film4 Frightfest in August, which was announced yesterday.
The Reflecting Skin played at the 1990 Cannes Film Festival and went on to win 11 international awards.
Set in the Idaho farmlands of the 1950s, the film follows eight year-old Seth through a summer where reality is heightened to the level of a hallucinogenic quasi-fantasy.
As mysterious deaths plague the rural community, Seth comes to believe that the pale, reclusive widow living next door (Lindsay Duncan) is a vampire. Seth's worst nightmare comes true when his older brother Cameron (Mortensen) returns home from abroad and falls in love with the widow.
Speaking about the remastered version, Ridley said: "Earlier this year I saw something I hadn't seen for over 20 years. A beast so rare I thought it extinct. I saw The Reflecting Skin looking exactly as it was meant to look.
"Somehow – by some miracle! – all the original elements have been found. Every frame has now been made a scratch-free zone. I sat in the grading room with some of the best technicians in the world and, scene-by-scene, shot-by-shot, guided them through how everything should look.
"So here it is… the exploding frog, the shiniest of Cadillacs, the yellowest of wheat fields, the bluest of skies, the reddest of sunsets, the whole hall-of-mirrors, teeth 'n' claws 'n' roar caboodle… all looking and sounding exactly as they did when the world was still young."
Soda Pictures' MD Edward Fletcher negotiated the deal with Clare Crean from The Works International.