Flight of the Conchords' Jemaine Clement and Taika Waititi, outgoing Film4 boss Tessa Ross and director Richard Ayoade to feature in conversation.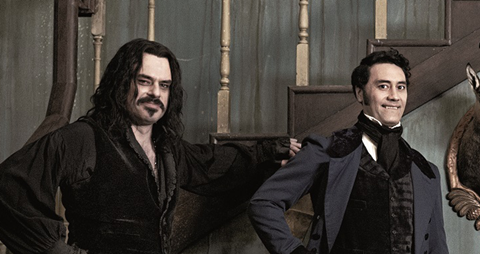 The line-up has been announced for this year's Behind the Screen at Somerset House, featuring filmmakers in conversation as part of the 10th Film4 Summer Screen season (Aug 7-20).
Richard Ayoade, director of The Double and Submarine, will discuss his cinematic inspirations and influences ahead a screening of one of his favourite films, The 400 Blows.
Tessa Ross, the outgoing head of Film4 Productions whose credits include the Oscar-winning 12 Years A Slave and Slumdog Millionaire, will talk about the films that make her passionate for cinema.
Flight of the Conchords' Jemaine Clement and Taika Waititi will fly in from New Zealand to talk about their careers in comedy, which has led to vampire mockumentary What We Do in the Shadows on the night it receives its UK premiere at Somerset House.
The directors of the award-winning music documentary 20,000 Days on Earth featuring Nick Cave will provide an in-depth look into the collaboration and creative process of the production before its UK premiere.
Elsewhere, NARS lead international stylist Jane Richardson, will reveal the makeup secrets of glamorous Hollywood icons ahead of Gentlemen Prefer Blondes.
Ahead of the teen movie double bill of Hairspray and Spring Breakers, Charlie Lyne, director of teen movie doc Beyond Clueless, hosts an evening of tales from the teen genre's colourful past, promising special guests and star anecdotes.
More details here: http://www.somersethouse.org.uk/film/film4-summer-screen-2014/behind-the-screen