Ifat Tubi departs Israeli funding programme as initiative faces uncertain future.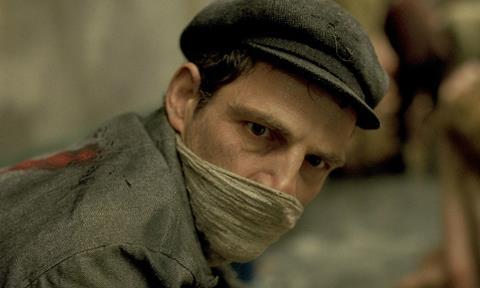 The associate director of Israeli funding body the Sam Spiegel International Lab, Ifat Tubi, is leaving the initiative after six years.
Israel's former cultural attache in Los Angeles, Lior Sasson, has been named as her replacement and will guide the 7th edition of the Lab at next year's Jerusalem Film Festival.
During her tenure, Tubi has overseen the lab's backing of the Oscar-winning Son Of Saul, as well as popular titles One Week And A Day and Apprentice.
She commented: "After six years at the Sam Spiegel Lab, where we created one of the most prestigious platforms for young filmmakers, it's time for me to move on. I'm proud of our achievements - helping create outstanding films, shooting in the most exotic of locations and reaching the highest peaks of our industry."
Sasson previously oversaw the Israel Film Pavillion at the 2017 Cannes Film Festival. He has also held roles at JasmineTV, and as the cultural attaché at the Israeli Consulate in Los Angeles. He is a member of the Israel Film And Television Producers Association board.
He said: "It is a great honour and privilege to take this international and professional organization that Renen [Schorr] and Ifat established. I look forward to continue to develop the Lab as a global leading institute for film development and project improvement".
This year's Sam Spiegel Lab saw Pini Tavger's Pinhas win the $50,000 top prize.
According to Renen Schorr, director of Jerusalem's Sam Spiegel Film & Television School, the lab's future is uncertain because following the 2017 edition it will lose its Israel National Lottery funding, due to rules that stipulate that no one initiative can be backed from more the five years. The team are currently seeking new international partners to help plug the gap.