Lazlo Nemes' Holocaust film took the top prize at the festival, which closed with the UK premire of Amir Wolf's Fire Birds.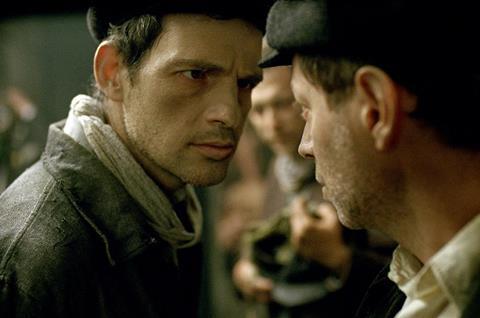 A jury comprising NFTS director Nik Powell, filmmaker Mike Newell, actress Kerry Fox, actor Jason Isaacs, producer Michael Kuhn and actress Sarah Solemani has presented Son Of Saul with its Best Debut Feature Award at the 19th UK Jewish Film Festival (Nov 7-22).
Accepting the prize during a video message, director Lazlo Nemes said: "It's an honour to receive this award from such a prestigious jury. It's very special for me having my film at the UK Jewish Film Festival which showed my short film a couple of years ago.
"Thanks on behalf of my entire crew and cast. People think about the Holocaust more and more as something abstract. With Son of Saul I wanted to give it a human face."
UKJFF CEO Michael Etherton said: "Our commitment to supporting new creative talent has been at the heart of this year's festival.
"We were thrilled that the jury recognised the extraordinary achievement of the winner, as well as giving a much deserved special commendation for the funny, profound and warm-hearted Israeli feature The Farewell Party."
Son Of Saul premiered in competition at Cannes, where it won the FIRPRSCI prize, the Francoise Chalais Awards and the Grand Prize of the Jury. It is considered a frontrunner for the Best Foreign-Language Film Oscar.
This year's UKJFF programme included 127 screenings across the UK.
The festival closed on Saturday night with the UK premiere of Amir Wolf's Fire Birds, which was nominated for ten prizes at the 2015 Israeli Film Academy awards.