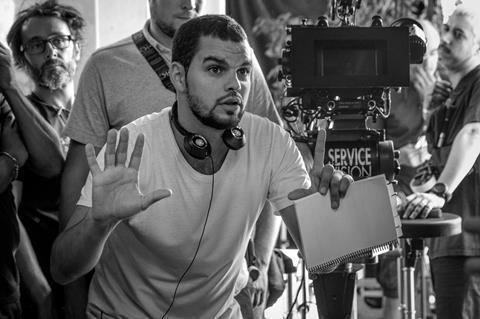 Sony Pictures International Productions, Ikiru Films and 4Cats Pictures have signed a deal to co-produce David Victori's feature debut El Pacto to star Spain's Belén Rueda.
Production on the horror film has begun and will extend to seven weeks in Barcelona. The story tells of a woman who descends into Hell to prevent the unexpected and imminent death of her only daughter. Sony Pictures Entertainment Iberia will release El Pacto in 2018.
"El Pacto has as its starting point an essential premise: What would you be capable of doing to stop the death of a loved one and what happens to someone who tries to circumvent the natural course of life?" Victori said. Mireia Oriol and Darío Grandinetti also star in the film, while Edmon Roch and Jordi Gasull serve as producers.
"David's universe has a very strong spiritual component," Roch and Gasull said. "For him there is a kind of mystery to life, and that Mystery, in capital letters, ensnared us. It's a film that talks about Evil in some way. Evil or the Devil or whatever we want to call it always appears when we refuse to accept things the way they are.
"The incorporation of Belén Rueda in the starring role and Jordi Vallejo as co-scriptwriter ended up enabling the project to take shape. We needed a travelling companion that understood the project, and we found this in Laine Kline, from Sony Pictures International Productions, and Iván Losada, from Sony Pictures Entertainment Iberia, who have been essential in being able to reach that wonderful day when David Victori finally starts out in feature films and transports all of us to a unique universe, full of mystery."
Iván Losada, general manager of Sony Pictures Entertainment Iberia, said, "We spent some time talking to Jordi and Edmon to find an ambitious, impactful project to embark upon together and we're excited about having found it.
"Not only is Jordi an old friend of mine and the company's, but both Edmon and Jordi are first-rate producers. Furthermore, David Victori is a director with a unique personality and creative vision and it's an honor to be able to produce his first feature film. I hope it is the first of many."
Screendaily profiled Victori as a Spanish filmmaker to watch in 2016 after he won the YouTube Your Film Festival in 2010 with The Guilt (La Culpa) produced by Ridley Scott and Michael Fassbender.